[wp_ad_camp_1]
Just because you've created content does mean that users will see it. In order to consume the content, the reader should know the content exists. In this post, you'll learn;  5 proven strategies to promote your content online.
The digital landscape is increasingly becoming competitive. While the businesses struggle to sustain their digital presence in long-term. The key to maintaining digital position is to drive consistent quality content to attract an audience. However, if you want your content to drive maximum value, you need to find opportunities to engage the potential audience.
This blog will cover some advanced strategies for content promotion. Further, these are the strategies used by the popular marketer's while reaping rewards.
Here are five proven strategies every marketer should follow to promote their content online:
 1. Ask Influencer for Content Promotion Early
Most of the marketers are aware of the term Influencer Marketing. But if you treat it sometime after publishing your content online, you'll miss an opportunity. Reaching out the influencer before publishing your content allows  you to:
determine if your content topic has relevance in the industry,
gauge which influencer is interested to promote your content once it's finished,
ask for a comment to conclude to your content, and
before publishing the content, invite them to review a final draft as everyone loves to give their opinion.


 BuzzStream is a popular online tool which facilitates business to reach influencers and bloggers. Research prospect list of influence while you fill out a form, add contacts, and build a better profile. As you find tons of contacts, reach out them via email and social media with influencers.
Finding influencers can be a challenging job especially for beginners. Voila Norbert is another popular tool for finding influencers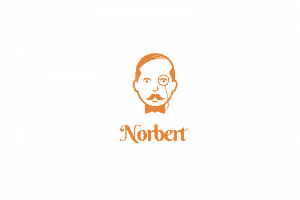 emails. Once your content is published, reach out to hundreds of influencers your partners with an effective email campaign. Ask them to share, like, and comment on your content.
Similarly,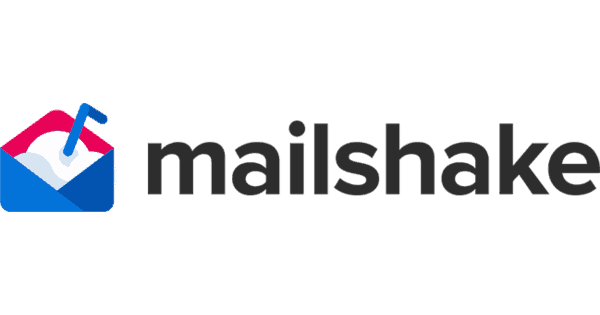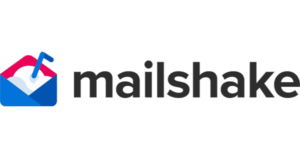 MailShake is an easy and simple email marketing tool that helps you to generate leads, build a relationship, communicate, and promote content. Ask your email readers to reach out again in future. You'll be surprised to see the results.
2. Create Content Snippets for Social Media
Content snippets are digestible featured content that is easy to understand and share. Therefore, likely to increase the click rate. Creating multiple variants of each social post will help you test the engagement level. A piece of content should create 20-30 snippets that can be shared on social media. Here is a variety of snippets you can select from:
Variations of title
Short description of your content
Short quote or statistics from content
Share these snippets on your social media for weeks or even for months. If your content does well, continue to sing snippets. Track the progress of each snippet keeping in mind the life-cycle. Additionally, here are 10 WordPress plugin tools that will help you revive and promote with an auto post:
Mentionable

Advanced Random Posts Widget

Comment Redirect

WP Optimize

Slide In

OptinMonster
[wp_ad_camp_1]
3. Update and Expand Existing Post
Marketers those update their old content regularly are 74% more likely to see positive results than who do not. Revising and updating your content ensure fresh perspective or expand in information. Hence, this gives marketers an opportunity to promote old content again and getting in front of people who might not get a chance to read it before. Also, updating a blog doesn't hurt as it's less work.
To ensure you fall in right place to add a strategy:
Add a day for monthly review to your calendar to remember to look through opportunity by updating and expanding content.
Keep an eye on industry news and quickly update to your old post. This will help you to enhance your content whenever a new development invalidates.
Make a note while writing a content piece if there is an opportunity to validate in the future.
4. Contribute to Content Sharing Community
Publishing content on your website is not enough to get enough level of engagement you desire. In this case, you need to find out ways to reach out much bigger audience in less time. Content sharing allows you to reach a potential audience with similar interest. However, they are the great outlets for amplifying your voice.
Content sharing communities allows you to share your message with an extensive network of people sharing similar content. While you can also consider sharing your content on social media groups with similar interest.
According to Statista 2018; "The most popular types of shared content are photos and video but also third-party content such as online articles and links are frequently shared online. Worldwide, 57 per cent of social content sharing activity took place on Facebook. "
Some of the popular online content sharing communities are:
Most of these sites offer free service. Moreover, you can choose the site which works best for your website niche.
5. Creating Content Ads
Content advertising is a great way to advertise your content on other sites in order to generate traffic. The intent is to promote content through paid marketing channel.
Outbrain is an online service allows you to promote content on other content pieces. It helps you to drive business with a paid advertisement. You can bring lots of traffic to your content. Although the cost per click (CPC) is very low in comparison to other platforms. Here, list of tools like Outbrain to promote your content through online advertising:
Content advertising is different from content marketing since it doesn't rely on organic traffic. However, you don't need to produce fresh content for advertising. As you can use existing content for purpose of rebranding.
Hence, it is suitable for niche topics those are not suitable for organic content marketing initiative.
The Takeaway
Content promotion is a dynamic process. You need to adopt tactics overtime as you exhaust the potential of existing strategies. When you add emphasis, not just on content creation but also how to utilize content to achieve a business objective, opportunities form advanced options.
You need to focus on increasing content promotion in order to succeed in your content marketing strategy. The strategies outlined above are the same methods used by a most successful marketer in the world. Now, it's your turn to reach the potential audience and build a large community for your business.
Did we leave out any interesting content promotion strategy? Share with our readers and help them reach their audience.
[wp_ad_camp_1]