You have a website for a while and not able to rank? Check for duplicate content SEO on the internet. And improve your ranking in the search engine results page. Let's begin with our guide to duplicate content in SEO on a website, top 10 tools to check duplicate content, and how to remove.
If you are a beginner to search engine optimization or writing content for a while on the internet you might know about duplicate content. The duplicate content issue can create problem in search engines. A content duplicate can not only harm website SEO but also penalize from Google search engines.
Before we get into 'how to identify duplicate content' and 'how to remove duplicate content', let's understand – what is duplicate content?
What is Duplicate Content in SEO?
Duplicate content meaning: Duplicate content in SEO is an identical content appears on the World Wide Web in more than one place. The content can be in the form of words, title, phrases, videos, podcasts, images, etc. There is no limitation to the type of duplicate content. Anyone can copy or transcript the content for personal benefit.

Duplicate Content Definition from Search Metrics
Does Duplicate Content Affect SEO?
Yes! Duplicate content can adversely affect SEO. Thus, duplicate content and SEO go hand-in-hand. Here are three ways to which similar content can impact your website.
1. Internal Duplicate Content in SEO
What is duplicate internal content? Internal content is duplicate when similar content is published on multiple URLs. There is no single URL link to one piece of content. This confuses search engines on what URL to rank for that content.
The main cause of internal duplicate content is the lack of website structure. The pages like a 'landing page' should rank for a particular keyword.
2. External Duplicate Content
External duplicate content Google guidelines in the Panda Algorithm is a bigger issue. Replicate the content from external sources is illegal. If you reach a website to copy the content to your website there is a chance you confuse search engines. This often happens with affiliate business where users copy product names and descriptions from the owner website.
Google finds duplicate content from external source copy. The search engines want to make users happy and do not want to rank bad quality content or poor content.
3. Google Search Engine
Google search engine verify duplicate content across different domains. If Google finds duplicate content across multiple domains, it can impact your ranking negatively.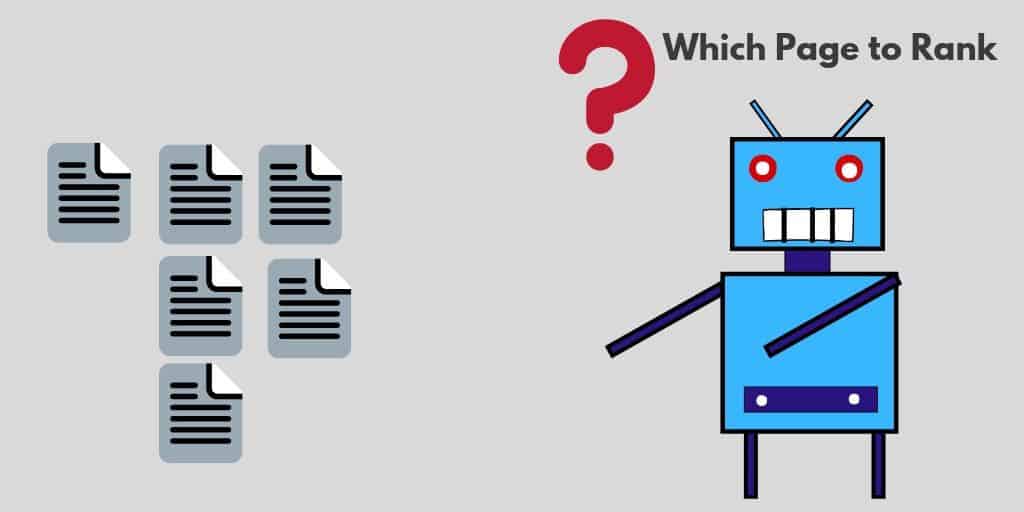 Google built a duplicate content algorithm to prevent 'similar content' from affecting webmasters. There is no exception to 'how much duplicate content is acceptable'. The duplicate content algorithms group the variety of bunch. An excellent URL from the bunch is chosen and then consolidate two different signals from pages within the bunch.
According to Google Webmaster Duplicate Content Guidelines, "our algorithm may select a URL from an external site that is hosting your content without your permission. If you believe that another site is duplicating your content in violation of copyright law, you may contact the site's host to request removal. Also, you can request that Google remove the infringing page from our search results by filing a request under the Digital Millennium Copyright Act."
The Google content algorithm does not promote blocking crawlers to access similar content. Whether with a robots.txt or through another approach.
4. Duplicate Content and Keyword Cannibalization
Keyword Cannibalization occurs when a website has 'multiple pages' with 'similar keywords'. Therefore, by doing this, you are putting your website to the potential risk of duplicate content and keyword stuffing.
Most of the time, keyword stuffing strategies focus to rank specific terms. When trying to optimize different pages for similar keywords can potentially put the risk similar content. Aftermath, you will become your competitor. For instance, you have a service page and a post with a similar title, description, and post content.
This information can mislead search engines to rank your webpages. To conclude, keyword cannibalization affects your website, especially if your website gets bigger, the chances to increase keyword cannibalism increases.
5. Boilerplate Content
What is Boilerplate Content? Boilerplate content is a text facilitate in new contexts or application without significant changes. Boilerplate Content SEO is repetitive short description find in multiple pages. Such as legal disclaimers, a short company about us, embedded links, copyright information, and more.
They are commonly found in sidebars, navigational menus, footer content, blog page, etc. It is also referred to as Boilerplate language or Boilerplate code. Boilerplate language is often used in legal documents.
6. Duplicate Content in Category Pages and Product Description
Website category pages are the highest priority web pages that comprise of listings. A category page allows users to browse through a variety of products. Duplicate content in category pages arises when there is similar content from product pages.
How duplicate content in category pages or product pages affects the website? If generally happens when a page gets snippets from multiple pages. When a user searches for information, the user will reach the snippet page, rather than the main page. Thus, both the pages compete against each other in search results.
Using snippets to category pages is a common mistake. The snippets comprise of page description or information to assist customer browse listing in one single page. The practice offers amazing user-experience but affects SEO largely.
7. HTTP and HTTPS Duplicate Content
Your SEO efforts will be a waste as the search engine finds content in the pages duplicate. HTTP and HTTPs are two different types of website protocols. Both protocols express the site is protected via the encrypted connection between the client and server. When migrating HTTP pages to HTTPS, the URLs become different, thereby, creating duplicate content.
Unfortunately, search engines distinguish them as multiple pages with similar content. This happens when installing an SSL certificate to website. In the long term, small mistakes can impact SEO.
8. WWW and Non-WWW Pages
The traditional duplicate content cause is when the site is migrated from www to non-www versions. The users and search engines access both the version of the website. This is a similar case when migrating website from HTTP to HTTPs.
The problem of duplicate content when migrating website from WWW. to non-WWW. versions are resolved through 301 redirects. If not resolved, it can create a disaster for the SEO team. Perhaps, the most convenient approach to clarifying the situation is to specifically domain preference in Google Search Console.
How to Solve Duplicate Content Problem?
Google search engines reserves ranking in SERPs to rank local and long-tail keywords. Stocking to organic content is a key to boost page ranking. But, if you have made any mistakes, unknowingly, here are the top things you can do to avoid the duplicate content problem.
1. Unique Content
Begin with removing or replacing the duplicate content with unique content. You may need to add in extra efforts to replace the content. But, it is worth your time. Replacing into unique content will add value. Thus, increase the potential to rank for target keywords.
2. Avoid Duplicate Content
There are few cases you can simply avoid to fix duplicate content in SEO. Here are a few things you should keep in mind:
Disable session IDs in URL from system settings
Use print stylesheet duplicate printer friendly page
Disable comment pagination feature to remove duplicate content in WordPress website
Build different parameter script in the same order
Use hashtag based campaigns to track links instead of parameters.
3. Canonical Tags
A canonical tag is also known as 'rel canonical'. It is an approach to approach search engines that some URL represents that master copy. Canonical tags eliminate problems caused by duplicate content appearing on multiple URLs. This is the best option when you have duplicate content on the same page that you need to keep. But Google ranks only one over the other.
Here is a snippet to canonical tag:
<link rel="canonical" href="https://digitalshiksha.com/blog-page-8" />
4. 301 Redirects
One of the oldest causes for duplicate content in the book is when the site's WWW and non-WWW versions are both accessible. Like with HTTPS, this problem is commonly fixed by implementing 301 redirects. Perhaps an even better option is specifying your preferred domain in Google Search Console.
Why Prevent Duplicate Content SEO?
Duplicate content in SEO can be a pain as it dilutes the web pages with link juice. Thus, affect website ranking, prevents new pages to get crawl, and ranking crawl budget. Remember, that the best tools to combat duplicate content are 301 redirects, robots.txt, and canonical tags. Besides, audit your website frequently and make it a routine to improve ranking and indexation.