Learning the digital market from home has been famous among students and working professionals. Studying at self-pace at your convenience is one the worth benefit of learning digital marketing online. But with hundreds of competitive ways to learn digital marketing available online, it is decisive for beginners to acquire the right tools.
In this post, we'll reveal the top 10 absolute ways to learn digital marketing. But before we get into the subject, first investigate this subject. 
What is Digital Marketing? 
According to Wikipedia, "Digital marketing is the component of marketing that utilizes the internet and online-based digital technologies such as desktop computers, mobile phones and other digital media and platforms to promote products and services."
Let's elaborate this:
Digital marketing is a modern approach to traditional forms of marketing. It focuses on multiple activities to promote the brand's identity to its target audience. Digital marketing was invented in the 1990s, when it transformed business marketing.
Today over 90% of brands promote their services online. This ecornage more career prospects for students looking to digital marketing jobs. 
But why digital marketing? 
Often, students pursuing careers in the digital market struggle to determine its benefit. Digital marketing offers several reasons for students to begin their profession. 
Benefit for a digital marketing career
Why do you need to build a career in digital marketing? With the growing demand for businesses to sell their services online, it has created the prospect for students to gain skills and employment to mentor business. 
According to the statists, "The Bureau of Labor Statistics categorizes digital marketers under its general umbrella of advertising, promotions and marketing managers. The median pay in 2016 for all within the Bureau of Labor Statistics' advertising category was approximately $127,500 per year, equating to about $61 per hour."
This is the standalone reason on why to make a career in digital marketing. Besides, if you are a business owner, then you need to learn how digital marketing works to grow your firm. 
Why does a business need digital marketing? 
Not every business needs digital marketing but may require a part of it. This is important to understand for beginners digital marketing. 
Digital marketing employs a combination of activities including: 
Search engine optimization (SEO)

Search engine marketing (SMO)

Email marketing

Content marketing

Affiliate marketing

Influencer marketing

Social media marketing

Display or PPC advertising
The business may utilize any of the online activity, channels and techniques to enhance their brand promotion. This depends on their requirement, budget, and time. Mostly, business utilise a combination of SMO, SEO and PPC services. Which is a more advanced level of digital marketing. 
So, now you know why you want to enter the stream. Coming back to the chief topic, how to learn digital marketing. Here are 10 great ways to learn digital marketing from home like a pro. 
10 Simple Ways to Learn Digital Marketing From Home
Digital marketing offers lucrative career opportunities. Indeed, it is important to master the subject and challenge the cut-throat competition. Read these 10 ways to become a digital marketing expert.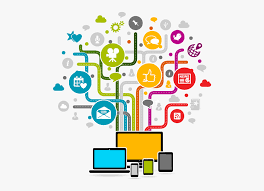 Find the best free digital marketing course online
There are hundreds of digital marketing free online courses. The courses are divided into each specialization.  If you are a digital marketing newbie then the paid course may attract you. It's better to choose wisely among the courses so that you get effective utilization or your money. 
2. Join a certification course
A good way to become a digital marketer is to get a certification. No company will hire you if you don't have a certification. And there is no better way than getting a Google digital marketing certification. 
Besides, if you find an internship in digital marketing that will add a bonus to your profile. You can check Digital Garage and find a perfect certification course in digital marketing.
3. Read Books to learn digital marketing
Books are a great resource for theoretical knowledge. Although, it's a traditional way to learn digital marketing. But it works, if you are passionate about mastering the subject. Digital Marketing for Dummies by Ryan Dessie is a brilliant book for marketers and business owners. If you are looking for tips to best practice that you must check the book by Mellisa Byers- Digital Marketing That Actually Works.
4.
Time management to learn digital marketing
Digital marketing is a vast subject. Learning digital marketing allows students to study at self-pace. But, how much time do you need?
Learning digital marketing is certainly the easiest way today. The time to complete the course depends on the module you adopt. A basic module covers an introduction to digital marketing, tools, techniques, and components. This will take up to 3 weeks. 
You may require 3 to 6 months of live project training which will be discussed in the next point. 
5. Live project training
No course relevant to the exact approach to master digital marketing. The defining phrase doesn't elaborate on the process. The entire process of digital marketing is to promote the business through organic or paid services.
No book can guide you to do that. You require self-practice. This is because when working on the live projects. It opens an arena to work with diverse businesses offering innovative products or services. 
Each business requires a unique digital marketing plan, and no book will help you. You can help a bunch on digital marketing internships on Facebook, Naurki.com, or freelancer portals. You can also reach out to businesses with your resume on LinkedIn and tell them that you agree to help them build their digital presence. 
6. Follow a mentor
A mentor is a person who has industry knowledge. Follow these top digital marketing mentors :
Neil Patel

.

Gary Vaynerchuck

Tim Ferriss

Ann Handley

Seth Godin

Guy Kawasaki

Shama Hyder
Be consistent to read their blogs, podcast, and video tutorial on digital marketing training at home. This open opportunity to develop a stronger base on the subject. 
7. Create your own website/webpage
This is my favourite. If you are new to digital marketing then you must try this. I would recommend starting a free blog on WordPress, Blogspot, Blogger etc and creating content. Once you optimize the content. Being promoted through activities you learn during a digital marketing course. 
But doing self-practice on your keyword will lead to discovering insights into the market. This activity may take up to 3 months, but it's all worth it. To conclude, this will also help you create a digital marketing portfolio. 
8. Study keyword ranking and competition
Self-learning is the key to master. There is no practical way than self-analysis. Begin with taking your favourite keyword. 
Research the keyword using a combination of phrases, and LSI keywords. Study the pattern and find the top ten website ranking on that website. You may use free keyword research tools. 
After that, use competitors analysis tools to understand more about the ranking. This will enable your concise understanding of the critical efforts required to do digital marketing. 
Hope these tips were sufficient for you. If your hunger to learn digital marketing from home is not suffice then here are bonus tips.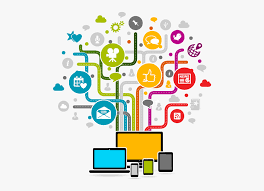 9. Get expert advice
If you are not satisfied with the free digital marketing course. You can join the one-to-one digital marketing classes. These are virtual interactive classes led by industry experts. The digital marketing trainer will provide you with a complete tutorial through video conference. They might cover assignments, practical sessions, and live projects of course.
Find an online expert for professional guidance. 
10. Follow industry news
This is one important tip that many professional digital marketing courses do not cover. When you are working in the digital marketing job profile you need to keep yourself updated with the current happening in the industry. Some popular resources to follow are Google on twitter, search engine journal, buffer, or copyblogger. 
These are resources covering a to z of digital marketing. You find the latest updates on their page. 
Closing Thoughts
With the growing competitions in the career of digital marketing, learning is not the only survival key. You need to be mentally strong, active, and analytical to grasp the evolving industry. 
Start with the basics of digital marketing followed by professional tools. If you find emotional charges when mentors are always at the rescue.
Hopeful, you find the answer to your question and when we see next time you've become the subject matter. 
Do share your queries with us on digital marketing learning from home. I'll be happy to reply to you.