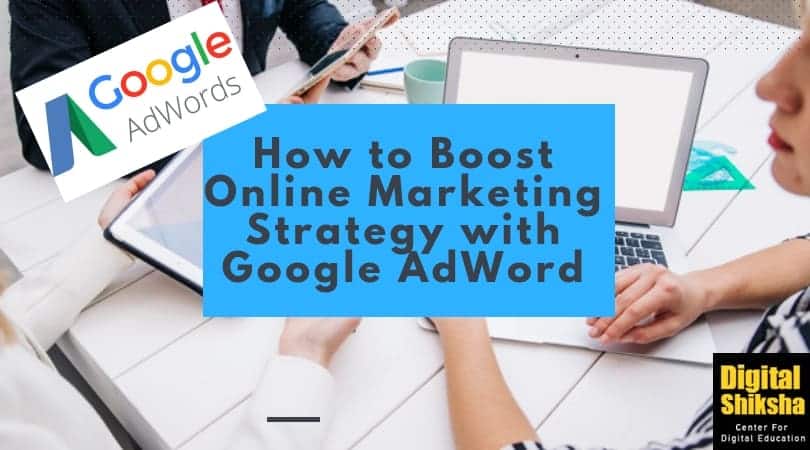 How to Boost Online Marketing Strategy with Google AdWord
[wp_ad_camp_1]
The mindset of today's customers is highly driven by the research if they want to buy something. The days of visiting the shops to inquire about every product or service have gone a long time. A modern business in 2018 should start investing in the method of communicating the information a consumer is looking for. In general words, a business market strategy should focus on connected with the prospects when they want information.
As the smart consumer is pleased with the convenience of search engines, they search the internet to order products and service to save time and effort. However, while searching online, the primary factor is when the product appears first with an effect of the immediate search results.
The Significance of Google Adwords
Google Adword has brought a remarkable change in the way how businesses market their product and service, since 2004 and will continue to grow. But what is Google Adword?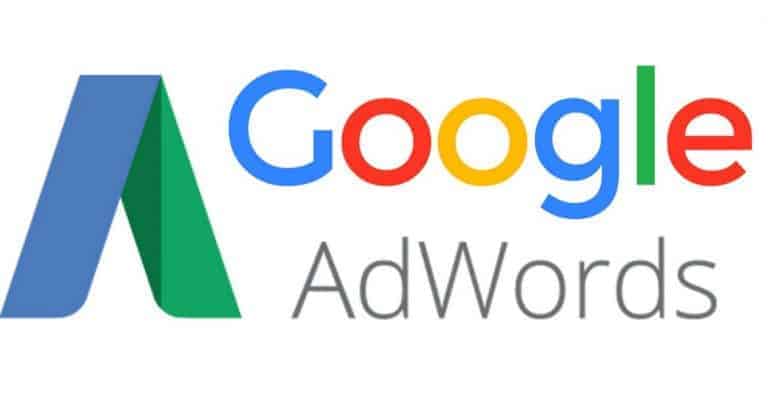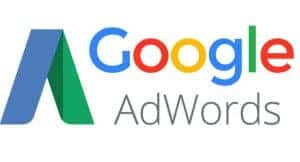 Google Adword is an online paid service offered by the globally renowned Google that allows brands to prioritize their business website. The principal benefit of Google Adwords is that you don't have to spend efforts to bring your website to the top by using alternate market techniques like SEO, link building, etc. It is easy to use and affordable for marketers. The organic search results are placed at the top or at the side in an AD BOX (yellow in colour) with respect to search links.
Fundamental of Google AdWords
To get started with Google Adwords, you need to create an advertisement by selecting appropriate keywords related to your business offerings. This ad will have appeared on the search engine page. The user will be able to see an ad on the search result by entering a set of keywords which match your ad keywords. While your business may have competitive those choose the same combination of keywords. The rivals can bid for the similar keywords which lead to prioritized results.
If you're stringent to your ad to be displayed on the first page of search results with the distinguish keywords, then you must bid against your rival by increasing the amount you will pay Adword every time a single user clicks on your ad. The more you are willing to send of Pay-per-click (PPC), the more are chances of an ad to top the search results. To determine this, use 'quality score' feature by Google.
Increasing Keyword Quality Score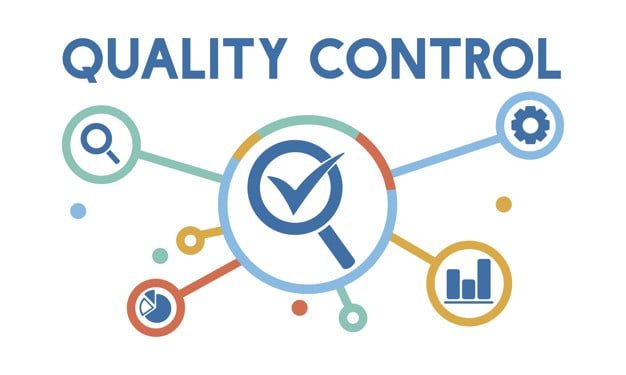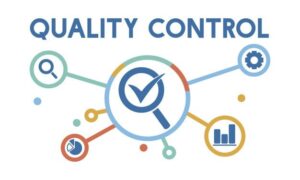 Monitoring your ad is a continuous process of Google on basis of this observation your advertisement is placed. The quality score evaluated how relevant is an ad for the user when they search. It also considers the effectiveness of a landing page and the number of ad click has been previously received (known as a click-through rate).
A high keyword quality score is best for your business. Even if your top bid is less than your rival bid's, having a good quality score will push your ad above your rival's ad.
Google AdWord Bidding Strategies
As a user clicks on your Ad, the Google AdWord will cost your money. This price is referred to as Cost per Click (CPC). You can choose between the maximum bid amount and an automatic option. The automatic option is a predefined bid amount set by the Google with the restrain budget set to bring maximum clicks.
Another most widely used option available is a cost per impression (CPM). Under this category, you have to pay Google AdWord for every time your ad appears on the search engine result. It is important to note that the user may or may not click through an advertisement. Google Adwords then decide to auction or not by taking 0.26 seconds to look for a relevant ad those are related to the search specific term, working out between the maximum bid made and keyword quality score.
[wp_ad_camp_1]
Measurable Way to Lead Generation
Google AdWord is furnished with PPC metrics that is responsible for determining what is working and what's not. This metrics can also be used to make the decision for which keyword needs to be used, filter the audience on the basis of their demographics, view detailed information (contact details, directions, links, and product images), get permission on non-search websites such as Gmail, YouTube, and etc.
Quick Results than SEO
Adword does not take much time to get results, unlike SEO. As you make your ad campaign live, it will start appearing on the search engine result page and you can instantly monitor results via Google Analytics metrics.
An Opportunity to Explore More
Google AdWord allows business marketers to explore in-depth by finding out how many pages are visited by the audience, bounce rate, session per page, uses real-time data, duration of visit, new visitors, repeat visitors, etc.
Criteria for Google AdWord
Don't use AdWord just because it has shown results for other business. You must ensure if it is suitable for your business domain to involve in online paid marketing. Here is a short list of criteria you must meet before using Google AdWord service:
Only if your business has an online audience and they search for your product and service online. If the keyword is searched online very often on the search engine. You can check the top keywords found online with the help of Google Keyword Planner.
Determine whether articles related to your business are published by online magazines or bloggers.
Evaluate if Google displays relevant keyword search results.
Study if your business competitors are also investing in online paid marketing or unpaid.
Obstacles of Using Google Adword 
Lack of Awareness: Even perfect things can have many drawbacks so does Google Adword. No matter how well it works for lead generation, many searches can skip Ads marking it as a spam.
Google Adword Alternatives: In the United States (US), Yahoo accounts for about 29% of online searches. You might want to consider other search engine platforms like Yahoo to promote your business.
Search Engine Optimization (SEO): SEO is a simplified method of generating traffic on your website and get a higher rank. If you are getting high traffic through SEO, then you might don't want to consider online paid advertisements. Though online marketing experts suggest that one should consider both SEO and online ads to maximize profits.
The Final Statement
There's no reason for not choosing Adword since it is a powerful marketing tool to reach out to an audience. It's the best tool for online paid promotion. When you start Adword campaign, do use Google Analytics to review your ad strategy with detailed standard data.
[wp_ad_camp_1]