Looking for an instant word translator? Use Bing Translator to translate words, phrases, text, web pages for free. Learn more why Bing is World's accurate translator? But, we get into the topic, know more Bing Translator about.
What is Bing Translator?
Bing Translator (or Microsoft translator) is a product by Microsoft. Human translation and machine translation are two types of translation approach. A Bing translator is a machine translator. While Google translate is another popular free online translator.
Bing multilingual translator is a cloud platform. The bing translator reader tool integrates with various Microsoft and institutional products which includes Bing Translator.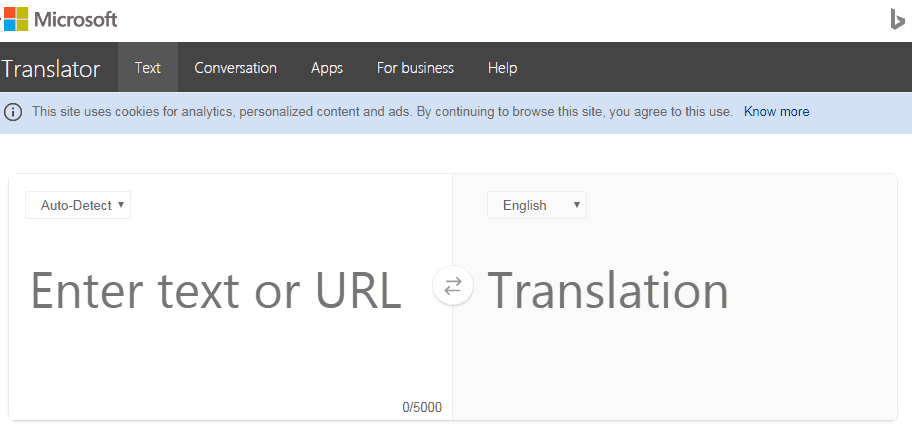 Bing Translator which was earlier known as Windows Live Translator is a language translation website developed by Microsoft. Being part of one of the services of Bing, it converts the text in any particular language into the desired language directly without redirecting to other sites. Bing translator was launched in 2007 and offers translation for over 60 different languages worldwide.
Features of Bing Translator you Should Know
It is a free online language translation portal
It is a direct user-facing website
It provides both text and site translations online.
Text is converted from bing translator page directly and websites are translated from bilingual viewer tools
Voice and speech translation service is activated for speech to text and vice- versa translations.
Bing translator is inbuilt with various other Microsoft products.
Easy and convenient process
Quick response for urgent situations
Direct copy option for translated text is available
Sharing of translated text online through email, facebook etc. is also possible.
Direct editing option of incorrect translations is also available on the webpage
To hear the translation aloud, there is an option of "Listen" for text to speech conversion
How does Bing Translator work?
The Bing translator performs the entire translation procedure through the Microsoft translator. It is statistical machine language translation web service designed by Microsoft research and is also the back end software for translation used by Bing. There are various types of translations available within the Bing translator including:
Text translations
Email translations
Web page translations
Text to speech translations
How to Translate Text Using Bing Translator?
To translate any text enter it into the box appearing on the left side of the "Text" page
Enter the correct language from the given options on the top
If the option of auto-detect is previously selected, the translator tries to select the language automatically but in case the information is not sufficient, the source language must be manually added.
Then select the language in which you want to receive the translated text on the right side of the page.
Once you click on the translate icon, the translated text will show up in the box on the right.
How is email translations done in Bing Translator?
To translate emails regularly install Translator for Outlook add-in with bing translator extension
For occasional translations of email, copy and paste the email text to Bing webpage and then perform translation.
How to translate web pages using Bing Translator?
Copy and paste the link or URL of the web page directly into the box on the left side of the screen.
Check the language of content and verify the auto correct option as well.
Select the language of translation on the right side box of the web page
Click on the translate button to translate a web page on the right side
The web page is then translated and opens up in a new tab
What are the Products supported by Bing Translator?
For communication
Bing Translator for Lync
Bing Translator for Yammer
Bing Translator for Share point
Bing Translator for Skype translator
For MS Office
Bing Translator for Outlook
Bing Translator for One note
Bing Translator for Word
Bing Translator for Publisher
Bing Translator for Excel
For Applications
Bing Translator for Kindle
Bing Translator for Windows
Bing Translator for Windows phone
Bing Translator for Android
Bing Translator for Microsoft edge
Bing Translator for iPhones
Why Bing Translator is Accurate?
Over time, it became obvious that Bing Translator is highly reliable. According to The New York Times, the researcher proved that Bing Translates the content accurately when compared to human translations. But, concerning the English to Fench translation or English to Spanish translation languages, Bing shows slightly varied results to professional human translation.
What is the Bing Translator Price?
Bing Translator offers free translation service for quota up to 2 million characters per month. After threshold, the fee is $10 for 1 million characters. Thus, the Bing Translator API is cheaper in comparison to any other translate API in the world.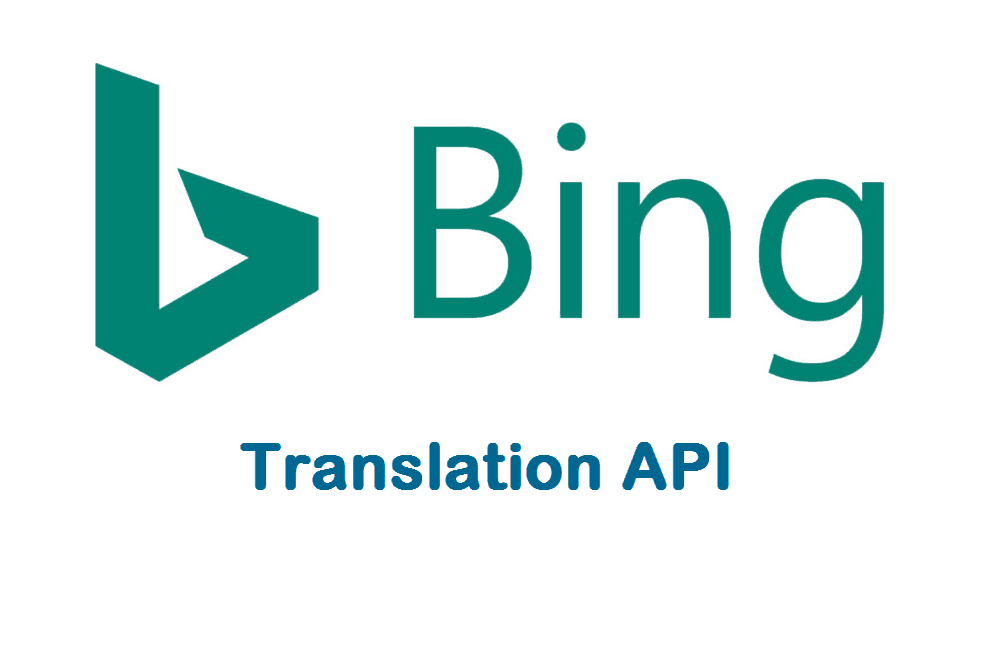 For more such interesting digital technology news connect with us.