Your assistant is ready to help you wherever you want! Google Assistant can help you remember your friends birthday, set alarm to wake up or call mom on one simple voice command. Extend the help way to your Google Home, phone, watches, or car. In the post, learn more about Google Assistant and how to use.
What is Google Assistant?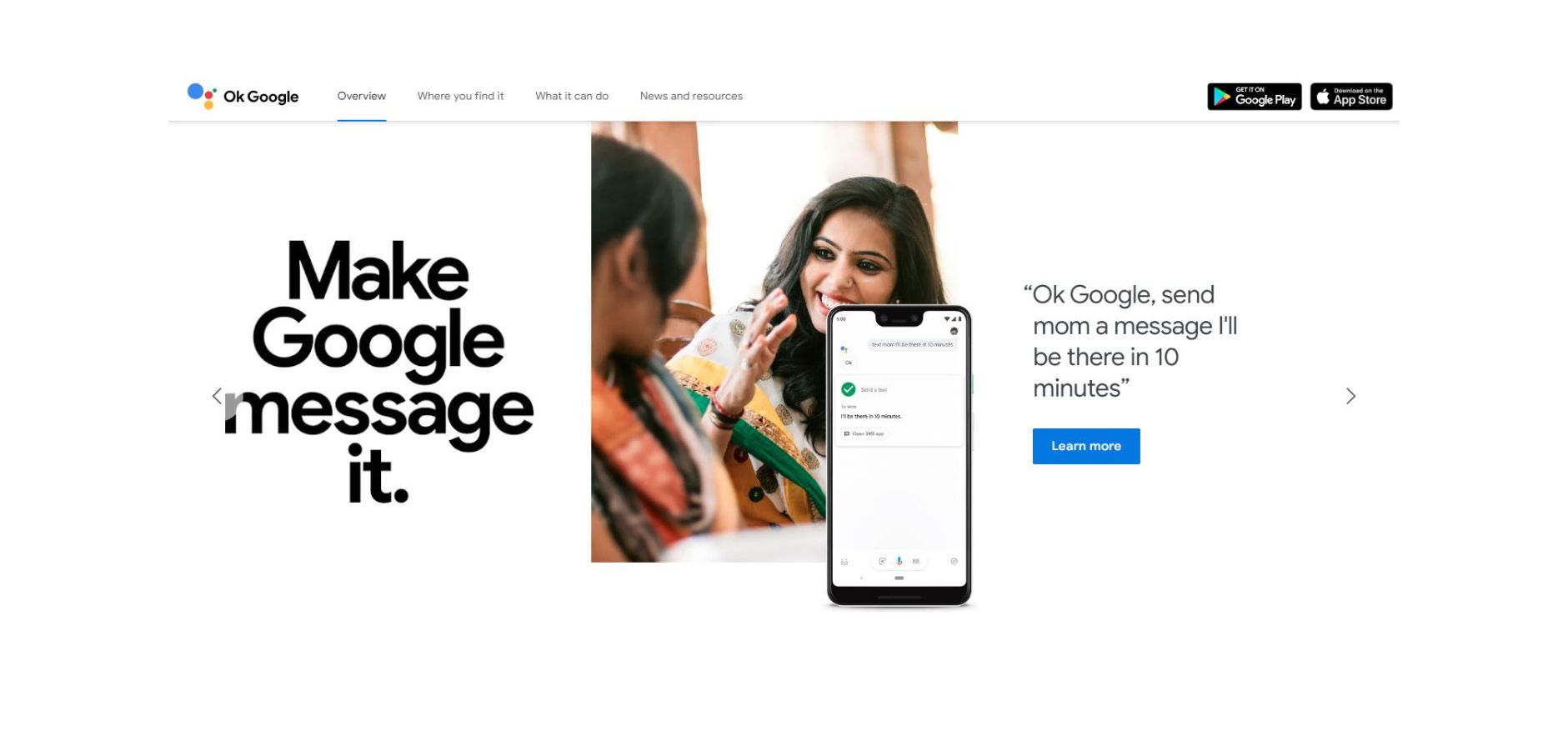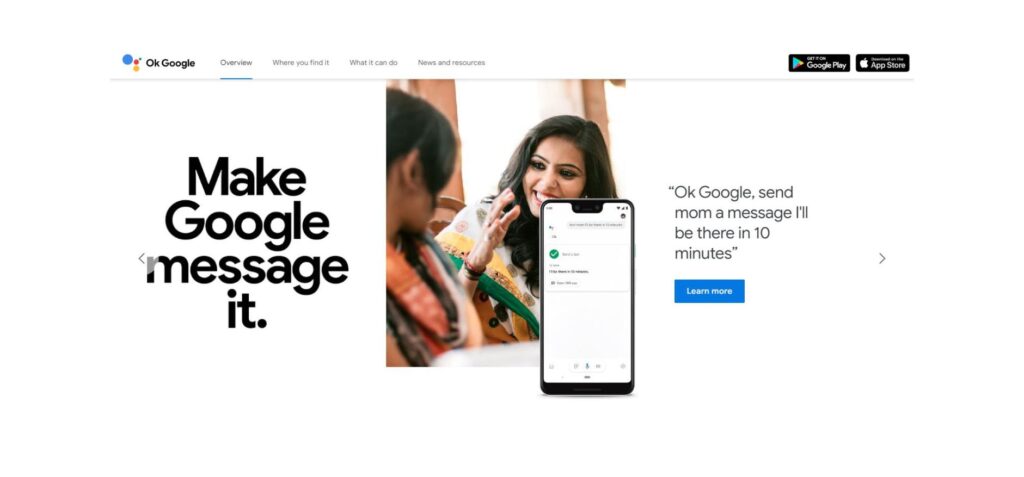 Google Assistant is a voice-activated virtual assistant created by Google. It is similar to Apple's Siri and Amazon's Alexa. Google Assistant can answer questions, make recommendations, and control smart devices in your home.
Google Assistant can be accessed on your Android phone or iPhone, as well as through devices like the Google Home speaker and various smart TVs. You can also use Google Assistant to send text messages, set reminders, and make phone calls.
Google Assistant is a next-gen artificial intelligence technology by Google. You find things or get things done on voice commands. The Google Assistant application is available on both Android and iOS device.
Which Google Assistance Device To Buy?
Google offers a variety of options when it comes to their assistant devices. They have the Google Home, which is their standard speaker that doubles as an assistant, the Google Home Mini, which is a smaller version of the same device, and the Google Home Max, which is their primo speaker loaded with features.
So, Which Google Assistance Device To Buy?
The answer to this question is entirely dependent on your personal needs and preferences. The Google Home is going to be the best option for most people. It offers great sound quality, it's affordable, and it has all of the features that you would want in a digital assistant. If you're looking for something a little more compact, then the Home Mini might
Initially, Google made Ok Google Application available for pixel phones. But, with an increase in demand for the application, Google introduces voice commands on Google Home, Google Smart Watches, and other devices.
Google Assistant App Download
Google Assistant is a virtual assistant that provides a natural language interface to Google search and other Google products.
It is available on Android, iOS, and web browsers. Google Assistant can perform tasks such as setting alarms, playing music, sending texts, making phone calls, and opening apps.
It can also answer questions about general knowledge, math, science, history, and more. Google Assistant is constantly learning and adding new features.
To get started, download the app from the App Store or Google Play. Then, open the app and sign in with your Google account. After that, you can start using Google Assistant to make your life easier.
Features of Google Assistant
The advantage of Google Assistant is endless. But we manage to write down below a few of them especially for you.
Just say 'Hey Google'. Your Google Assistant is ready to help when and where you need it.
Manage your daily calendar with Google Assistant schedule
Get help to complete everyday task
Set hourly, daily, weekly, monthly, yearly reminders
Find and play favourite music based on a genre
Get alerts so that you can tick off your daily to-dos
Find fast answers to your questions
Get real-time weather forecasts and updates
Find videos and podcast
Search for live match around the world
Google assistant language change
Google assistant helps you to change your language. You can use it for Android devices and for iPhone devices. You can also choose between different regions.
For example, if you're in the United States, you can choose to use English (US), English (UK), or English (Canada). But what if you want to use a different language?
Maybe you're bilingual and want to switch back and forth between languages. Or maybe you're learning a new language and want Google Assistant to help you practice.
Whatever the reason, it's easy to change the language of your Google Assistant.
Here's how: On your Android phone or tablet, touch and hold the Home button. At the top right, tap More Settings. Under "All," tap Language. Tap Assistant voice Choose a language. If available, tap Download offline speech recognition pack.
On your iPhone or iPad, open the Google app . At the top right, tap your profile photo or initials Settings Language Choose a language Add a language. If prompted, tap Download offline speech recognition pack. When you change the language of your Google Assistant, your device's main language doesn't change.
Google Assistant can speak over 40 languages
In 2017, Google announced that its assistant would be available in more than 30 languages by the end of the year. Today, the assistant can speak over 40 languages, including Hindi, Bengali, Urdu, Thai, and Vietnamese.
This language expansion has been driven by Google's machine learning capabilities, which allow the assistant to understand and respond to a variety of accents and dialects.
In addition, Google has been working to improve the quality of its translations, so that users can get accurate information regardless of the language they're speaking.
As a result of these efforts, Google's assistant is now one of the most versatile and user-friendly virtual assistants on the market.
List of Languages Applicable on Google Assitant
Arabic
Chinese (Simplified)
Chinese (Traditional)
Danish
Dutch
English
French
German
Hindi
Indonesian
Italian
Japanese
Korean
Norwegian
Polish
Portuguese (Brazil)
Russian
Spanish
Swedish
Thai
Turkish
Vietnamese
How To Access Google Assistant With Voice?
It is simple. Now you can access fo Google Assistant with voice match on your phone by saying "OK Google" or "Hey Google". Follow these easy steps to get started with Google Assistant app:
On an Android smartphone, touch and hold the home button.
Else say "OK Google" or "Hey Google".
In the bottom right on your Android phone press symbol
Go to "Assistant devices"
Select device
Turn Google Assistant on or off
How To Teach Google Assistant to Recognize Voice?
Use the following instruction to help Google Assistant settings recognize your voice:
Start on Google Assistant device
In the right top, click on the profile picture or go to Google Assistant settings
Under the Google Assistant device, select your device
Ensure that Google Assistant is ON
Select 'Voice Model Retrain Voice Model'.
Follow the instruction to record your voice.
Google Assistant Settings
Google Assistant is a powerful tool that can help you get more done in your day-to-day life.
However, in order to get the most out of it, you need to take the time to customize the settings to match your needs.
For example, you can choose what information you want Google Assistant to have access to, such as your email, calendar, and location.
You can also decide how you want Google Assistant to communicate with you, such as through voice commands or text messages. By taking the time to adjust the settings, you can make sure that Google Assistant is working for you, not against you.
FAQ OK, Google Assistant
Also Read: SERP Position Checker