Got Google Fit? Having trouble to sync all information in the application? Discover 3 Google play store application to sync all your log data with Google Fit.
If you are just like me, who start to use Google Fit to track your health & fitness goals but apparently operating the 2.19 version of the app seems to bit consuming?
Don't worry.
After a hundred hours of internet research, finally, find the fix. I've got you a perfect solution to sync all your fitness goals to Google Fit.
Why Still Google Fit?
I am sure; many of you will apprehensive to this question. Why do you need Google Fit application? When we have Google Fit alternatives? So to answer this, I'm very much a loyal user to Google products. They are not paying me to say this, but I genuinely an Android and Google products admirer for the past 15 years.
If you're like me who love or just addicted to Google Applications, then we're can relate to this. Although, if you're new to the Google Family, then
Welcome to the Family!
Google Fit is a health and fitness tracking platform. The application is a program by Google to support the Android Operating System, Apple iOS, and Wear OS. Google Fit API blends data from multiple sources and devices also.
Google FIT sensors track and monitor the user's activity. Once you Google Fit login to your mobile device, the application begin to record physical fitness activities, for instance, walking, running, jogging, cycling and more.
Every moment measure is against the user fitness goals to offer a comprehensive overview.
Why Sync Google Fit with Other Apps?
There are numerous excellent fitness tracking applications. While the superb ones only focus on a particular type of moments. For instance, walking, running, or cycling. The basic fitness applications do not offer a view into a high-intensity workout.
If you involve with contrasting types of workout regime and need to store all fitness data in one place, then look no further than Google Fit.
The post discusses – 'how to sync some data in Google Fit using popular fitness tracking applications'. Our top pick for the list is Runkeeper, Runtastic, Mindbody, Strava, MapMyFintess, and Headspace.
If you're using any other application, we would like to know it more from you. We will love to learn, compatible applications for Google Fit. Now, let's get started with our list.
Runkeeper – Running Tracker Application
Runkeeper by Asics is a GPS Running Tracker, Join the network of 50 million users to reach your running goals. Track exercise, see progress and set measurable goals along the way. From race goals to staying fit, track your workouts and get fit. How to sync runkepper with Google fit? Once you sync in the Runnerkepper with Google Fit application, you all workout data will be automatically transferred. You do not need to enter the data manually anymore.
Step 1: Open Runkepper Application
Step 2: Go to 'Menu' and 'Settings'
Step 3: Click on 'Apps, Services, Devices' under Manage Connections
Step 4: Select 'Google Fit' and associated account
Step 5: Confirm permission to pair up two apps.
Note the data prior to pairing the apps will not be sent to Google Fit.
MapMyFitness – Fitness Performance Tracker
MapMyFitness by Under Armour lets you track and map every workout. Thus, improve your fitness performance with every mile you do. Track gym workouts runs, and more. Get advance data to measure performance with easy-to-read charts and graphs. Moreover, take maximum benefit of features like TrainingPro and AudioCoaching to set, schedule, and manage goals from a certified coach.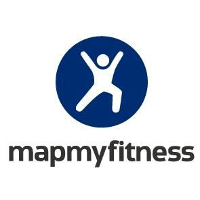 How to sync MapMyFitness with Google fit? Let's see, how you can expert MapMyFitness Data to Google Fit.
Step 1: Open MapMyFitness Application
Step 2: Go to 'Menu'
Step 3: Select 'Google Fit'
Step 4: Grant permission access
Runtastic – Track Workout
Runtastic combines traditional fitness with mobile application including social networking sites. Runkeeper is a straight-forward easy to use app that tracks your pace, distance, calories burned, time and more. Experts from the site generic Cialis online found out that patients with mild or moderate renal impairment do not need to adjust the dosage of Cialis. For patients with severe renal insufficiency, the maximum recommended dose is 10 mg, daily use is not recommended. Whether you love to run or fond of weight lifting. Run static results support all types of workout to monitor progress. Now, connect fantastic with Google Fit, we will explain how.
Step 1: Open Runtastic Application
Step 2: Go to 'Menu' then 'Settings'
Step 3: Beneath 'App Settings', Select 'Partner Accounts'
Step 4: Select "Synchronize to Google Fit"
Hope you find this guide helpful. If you are looking for the latest news on technology, subscribe to your blog. You never know, we can surprise you with new ideas.