Want to get your Google Adwords in top search engine result page today? Reach the right audience at the right time with Google Adwords. Discover keyword planner Google Adword tool that can make your ads strategy more effective. This tool kills any other SEO plan.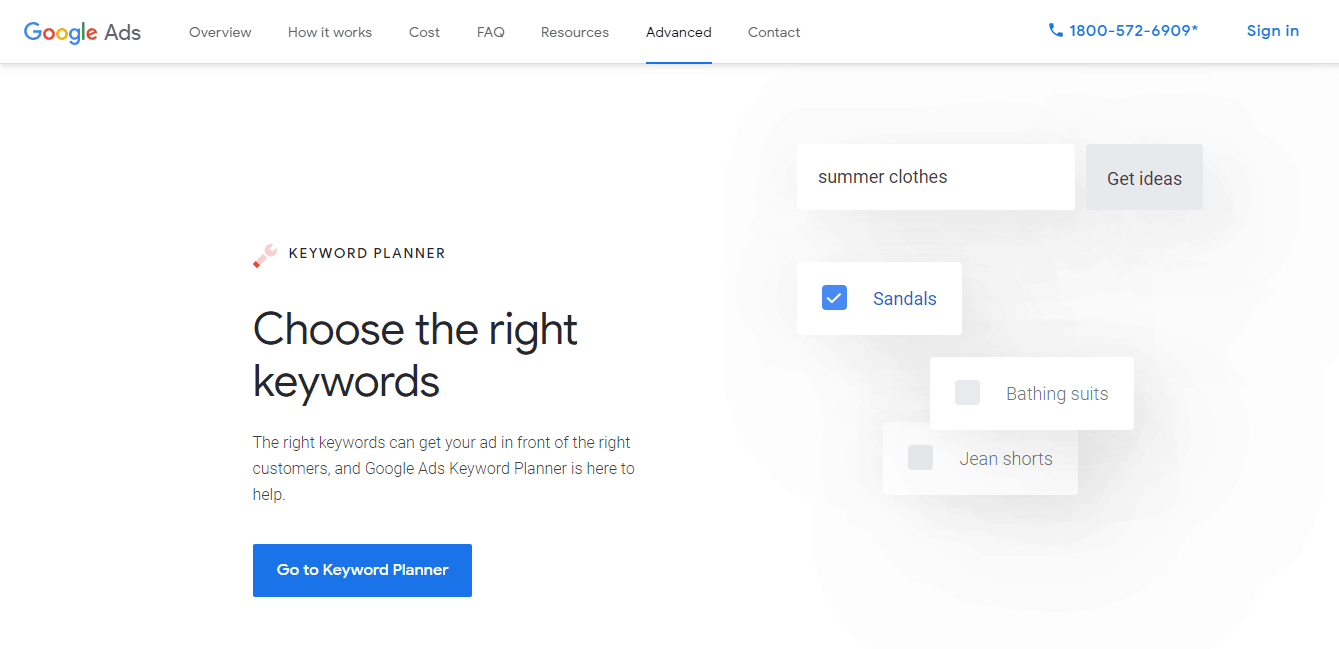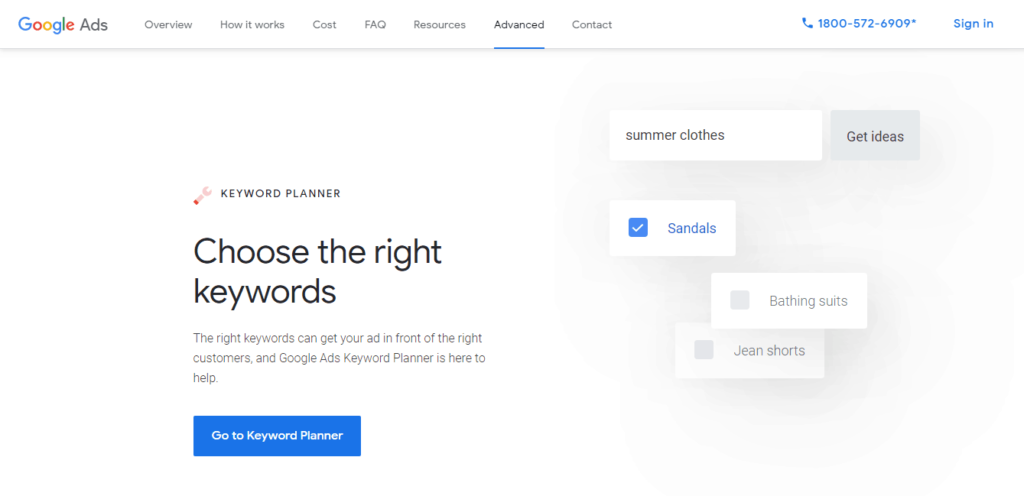 With keyword planner, Google Adwords tool explore ideas the world is searching. Enter a search term or topic and find hidden secrets. Notch down every Google keyword planner alternative tool!
The post discusses full-proof ways to use keyword planner from groundwork to successful campaign management.
What is the Keyword Planner Google Tool?
Google keyword planner definition: Keyword planner Google Adwords tools is free for advertisers. The Google Ads Keyword Planner tool offers an overview to help you build a Google ad campaign. You can use the planner to search the list of top keywords relevant to your business niche. You can also choose competitive bids and budgets to use with your campaigns.
Keyword Planner Google Adwords Benefits
You can use Google Adwords keyword planner to accomplish the following roles:
Research Keywords: Look no further than Google keyword planner keyword research. If you want to find additional keywords to add. Or keyword phrases based on terms. Aid your keyword research strategy from scratch.
Google Keyword Planner Search Volume: Get access to monthly keyword search volume data for free. See top 1000 keyword ranking in Google with search volumes.
Get Traffic Statistics: Get insight into keyword traffic with Google keyword planner without paying. Also, get forecast like estimate conversions and clicks prediction will give you an idea of your Google ad performance. A detail analytical forecast helps the direct decision on which bids and budget sets.
Keyword Ideas: Keyword planners provide a list of exciting keyword ideas. Alongside traffic forecasts and campaign performance depending on several factors.
How Google Keyword Planner Tool Works?
Google Adsense keyword planner is a ridiculously powerful tool. The tool offers an amazing opportunity to rank your Google sponsor ad on top of search engine result page. You can plan your Google ad keywords using the tool and rank higher than competitors. Here is a Google planner tutorial.
Start your research by searching for words and phrases related to a business niche. Find relevant keywords to your product and services which you can choose to add to your ad plan.
Compare keyword bids to adjust your ad strategy. This will maximize your cost-per-click and the bid amount. Estimate the trend of the keyword by narrowing down the keyword list and set a budget for keywords in Google Adwords.
Once our shortlist the competitive keywords, save and share account plan with team members. Create ad groups and set bids for each keyword before turning your campaign on.
How to Use Google Keyword Planner Search?
Google keyword planner is free to use. Marketers do not need to invest in the services to gain access. All you need is a Google account or Gmail. Here are a few steps to create a google keyword planner login.
Step 1: Go to Google Keyword Planner website
Step 2: Sign in to your Gmail Account
Step 3: Hit the small button 'Experience with Google Ads'
Step 4: Click on "Create an account without a campaign"
Step 5: Hit the 'Submit' button
Step 6: Click on the 'Explore Account'
Step 7: Go to 'Tools' and select 'switch to Expert'
Step 8: Under planning heading select 'Keyword Planner'
Still confused? Don't worry!
Watch this free Google Keyword Planner Video
How to Use Keyword Planner Google Ad Tool?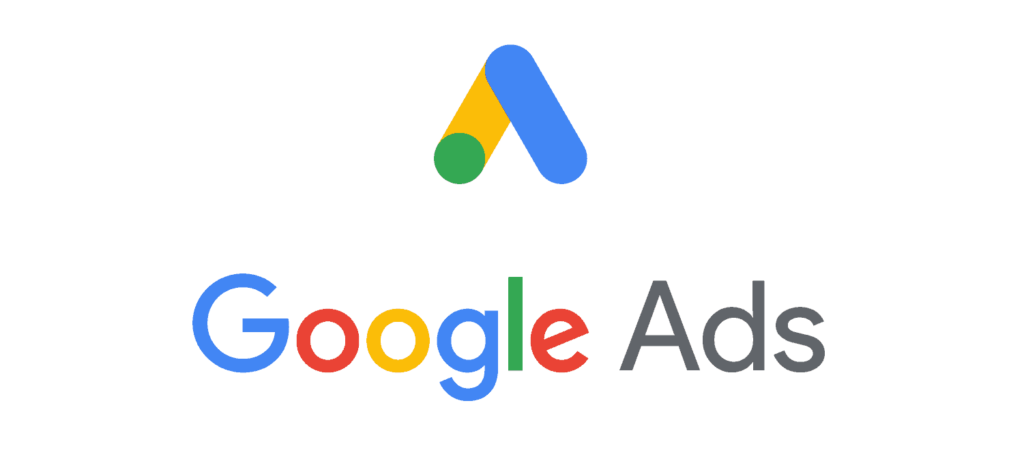 Google keyword planner for SEO gives you selection. You can use them to find the right keywords to use in Google Ads campaigns. Let's see how the keyword planner tool works.
Search for Right Keywords
Brainstorm keyword search to reach the target audience. Keyword planner Google Adwords tool is free for beginners and experienced advertisers. If you plan to build an online advertisement strategy, start here.
Enter a target 'word' or 'phrase' or 'URL' of the business niche. To Google keyword, the planner search volume will be displayed against each. For each keyword or phrase, you'll get the following to suggest:
Popular keyword relevance
Average monthly searches
Competition
Ad impression share
Top page bid
Low page bid
Remember, you can enter up to 10 seed keywords or phrases to expand research.
Search Volume and Forecast
We all know the predominant keywords. There are several free keyword research tools available. But none of them offers forecast metrics.
Keyword search forecast is a game-changer. Majority of the marketers rely on keyword planner Google analytics data. Choosing keywords based on clicks, impress, CTC and CPC are not enough. You need to add an extra kick to your online ad campaign.
Alternatively, you can check the 'historical data' using the Google keyword planner tool 2019.
Why Best Keyword Planner Tool
Keyword Planner by Google is a powerful tool. Incorporate suggestion from keyword planner Google Adwords tool to maximize click rate. The tool is packed with valuable insights and no other keyword tools deliver.