Google Maps Local is a unique online community-driven forum for local guides. The user shares knowledge reviews, and photos on Google Maps for others' benefit to explore the World. Google Maps is a web mapping service by Google LLC. Its service is available in more than 80+ languages. Google Map where introduce on February 8, 2005.
Last year, there were 5 million Local Guides around the world. Remarkably, the number has now grown to 50 million — a 10x increase in one year.
What is Google Maps Local?
Google maps local is a program introduced by Google Maps. The program enables users to contribute information to Google Maps. In return, users enjoy perks against sharing information. A user can add the following information to Google Maps Local:
Reviews
Photos
Basic Information
Video
Correct Information
What are the Benefits of Google Maps Local?
Some of the benefits of contributing to Google Maps are:
Invite Meetups and
Create Summits
Free Google Drive Data
Earn Badges
Free Google Guide Local Tshirts at Level 4
Google maps local guide
Google maps Local guides are a rapidly growing community of explorers, travel experts, and photographers who want to help others explore the world around them.
Whether you're looking for a fun group activity, a family-friendly outing, or an excursion as part of a larger trip, you'll always find something new and interesting on Local Guides. We're proud to have more than 50 million monthly users and 20 million reviews from local guides around the world.
How to become a Google maps local guide
As you collect points, you move up the qualification levels for Google Local Guides. Here are three critical things to keep in mind as you take on this challenge.
Collect points by writing reviews and answering review questions via Google Maps for mobile or desktop, filling out info about your own location so people can visit it, uploading photos of your favorite places with Google Map's direction service, adding business information about a place 3+x times over the course of 7 days, increasing knowledge level to 'Expert' or higher via our Learning Center etc., share positions on your Timeline that show off nearby features like museums and viewpoints using "Explore Nearby" – all these structures are required by law to become certified.
Have enough points saved up to unlock the next level, which is 50 points.
Once you've unlocked Level 2, go ahead and start bragging about it on your Google+ page! Be sure to add photos too.
We think that all these things are much easier when each of us helps each other out by completing tasks in addition to collecting points.
When you write a review, someone else will be able to find it and read it, so keep that in mind when you start typing up your thoughts. The members who post the highest-quality reviews rise to the top of search results for businesses on Google Maps. Plus, writing about your favorite local spots helps other people find them!
Be part of your local community by asking or answering a Google Business View tour question on Google+ Local. By becoming a trusted source in the community, you may find that other businesses in your area want to work with you, and share some points!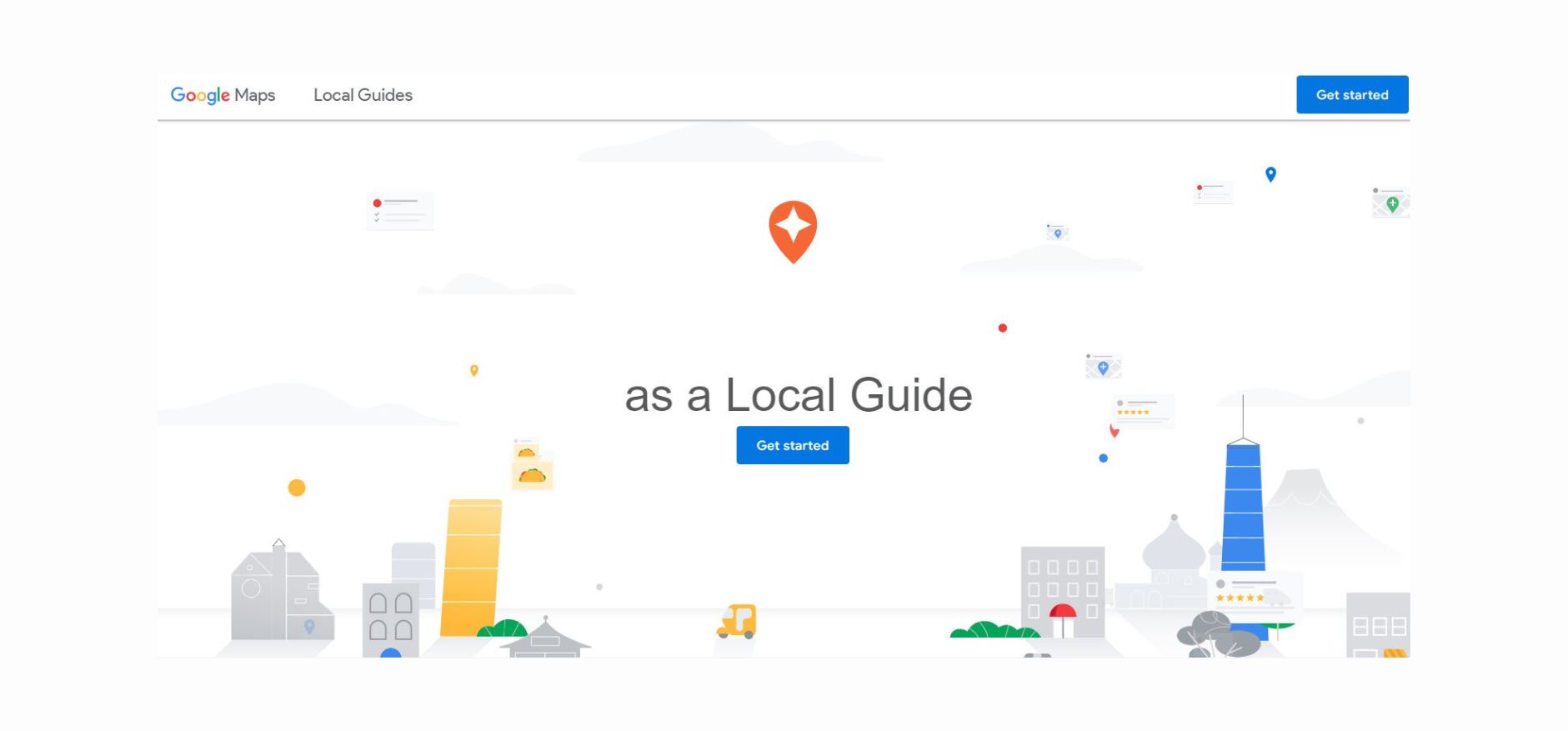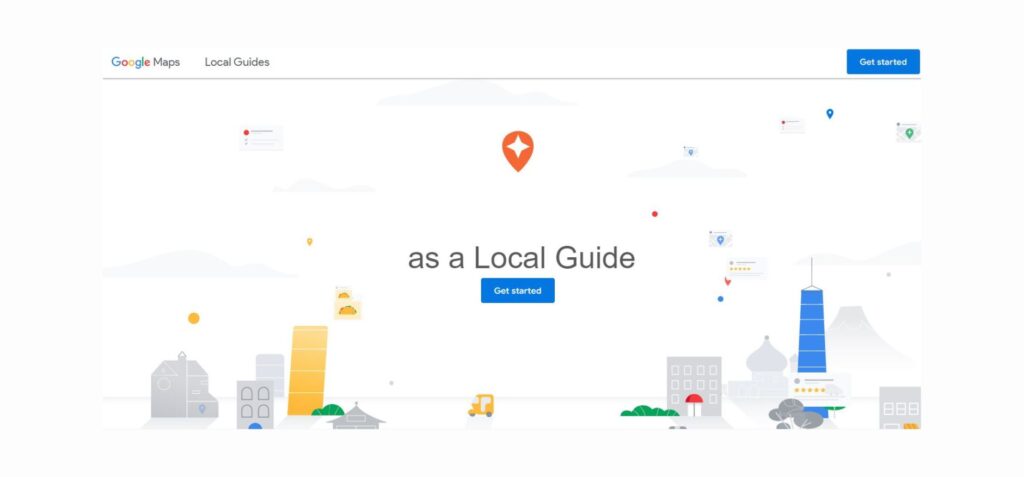 Google Maps local guide levels
Google Maps have a 3-level rating system for contributions. The levels are Moderator, Editor, and Producer. Moderators can edit and delete map contributions, while Editors can moderate other people's edits and approve them to go live.
Producers have the same rights as Editors and also create new map data. Data created by a Producer is not visible until an Editor approves it for publishing.
There are only 2 ways to become a Google Maps Producer:
By invitation from Google Maps, and
By surpassing 110 quality contributions as a level 5+ editor (> 1450 for those that joined before 2011).
Google maps local guide levels
Points
What will you get
1
0 Points
Free access to Google Maps
2
5-50 Points
Get early access to new Google products and news
Promote meetups on the calendar
3
50-100 Points
Get noticed among the local badge community
Eligible to receive training and promotion of community
4
200-500 Points
Free Google Drive Storage for one year
Eligible to get a feature on Google Official Online Channels
5
500+ Points
Opportunity to test Google new products
Apply to 10 Local Guides summits
Google Maps Local Guide Levels Table
Google maps local guide perks
Being a Google Maps Local Guide has its perks. For starters, you get early access to new features and products. You also get to attend exclusive events where you can meet other Local Guides and learn more about Google Maps.
And as you become a more experienced Local Guide, you can unlock additional benefits, such as free Google Play credits and invitations to special challenges with prizes.
But the best perk of all is the sense of satisfaction that comes from knowing that you're helping to make Google Maps even better for everyone. So if you're ready to start exploring your world and making a difference, sign up to be a Google Maps Local Guide today.
Google maps local guide rewards
As a Google Maps Local Guide, you can earn rewards by adding reviews and photos of businesses, sharing your knowledge of local landmarks, and answering questions from other users.
The more you contribute, the more points you earn, and the higher your level in the Local Guide program. There are three levels in the program, and each level comes with its own set of benefits.
As you climb the ranks, you'll enjoy early access to new Google products, invitations to exclusive events, and even free google merchandise.
But that's not all – at the top level, you'll also have the chance to have your content featured on the Google Maps app for millions of users to see. So what are you waiting for? Start contributing today and reap the rewards!
Get Recognize
Google maps Local allows users to share information and earn points. The information can be in a form of reviews, photos, or knowledge on Maps. Earning points lead to reaching higher levels of the program. There are many benefits like early access to Google perks. Visit: Local Guides Help
Maps Contribution
Contribute more to Google Maps and earn more points. It's all about passion to add places online on maps by adding new places or simply by commenting.
Edit – 5 points per edit
Review – 5 points per review
Rating – 1 point per rating
Photo – 5 points per photo
Answer – 1 point per answer
Place added – 15 points per place added
Fact Checked – 1 point per fact-checked
Benefits of being a local guide on google maps
Being a local guide on Google Maps has its benefits. For starters, it gives you a chance to share your knowledge about your city with the world. And secondly, it allows you to connect with other like-minded people from all over the globe. But that's not all; being a local guide also comes with some great perks.
For example, you get early access to new Google Maps features, and you also get discounts on products and services from Google. If you're passionate about your city and love sharing your knowledge with others, then becoming a local guide is definitely for you. So what are you waiting for? Sign up today!
Alos learn about Google Digital Garage