Companies spend lots of money to design an effective social media campaign. As the social media has made it easier to interact, listen, and collaborate with the audience. But, when it comes to reaching the large audience, the sheer volume makes the entire process time-consuming. In such cases, social media management tools give a huge respite.
Social media management tools streamline both inbound and outbound interactions. It enables marketers to listen, respond, and focus on the relevant conversation on all channels. However, these tools facilitate to monitor, 'what people are saying about your brand'. You can use tools to channelize automated campaigns in order to influence consumer perception on multiple social media platforms.
We've compiled a list of some best SMM tools that will alleviate your task. While we dig deep into that, let's learn more about these tools and its needs for businesses.
What is Social Media Management?
Social media management is an act of monitoring and participating in online interactions across channels like Facebook, Twitter, Snapchat, LinkedIn, Youtube, Pinterest, Instagram etc. It not only aids users to update profile on social media but also enables them to practise different strategies. Therefore, to engage with your audience that can widen your reach to potential audience. Some of these tasks include:
Selection of effective social media platform

Creation of social media strategy

Scheduling social media post

Interacting with fans

Giving response to followers

Developing social media campaigns.

Channelizing contest and giveaways

Tracking performance

Measuring results
Why do you need Social Media Management?
Social media management is the easiest way to manage 2 disciplines of social media that is social listening, social analysis, and social engagement. Companies often have multiple social media accounts across various platforms. They are in need of a social media management software and a team to stay on top of their social media strategy.
An effective implementation of strategy can result in attracting a relevant audience in an efficient conversion optimized manner. Since social media offer a simple low-commitment way to potential customers to express interest in your business offerings.
A well-managed campaign can convert that audience into fans, followers, and customers. This requires a proper management to interact and engage with clients. In addition, social media offers better lead generation and conversion at relatively less cost.
What are the best Social Media Management tools?
The best social media management tool is ones that help a marketer to meet its needs. In addition, help to achieve business goals. Here is a list of top 6 SMM tools.
1.Buffer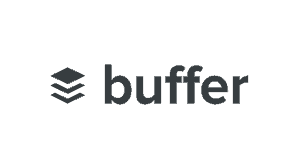 The buffer is probably a biggest SMM tool trusted by brands and SEO experts. The objective is to help drive meaningful interactions and engagement on social media. They offer a suite of products for publishing, engaging, analytics, and team collaboration. The service is carefully designed to help social media marketers and teams work productively.
The applications are well-supported for both mobile and web technology. Users love this application because of its clean and intuitive design. You can use the free version of the tool with limited resources or subscribe to the premium version that is $15, $99, $199, and $399 per month (with a 14-day free trial).
2. Hootsuite


Hootsuite is a comprehensive social media management tools. It was estimated that over 15 millions people use this tool. You can manage multiple social media account across channels. You can schedule a post, update profile, manage accounts, and interact with followers all-in-one tool. Additionally, you can measure the ROI of your campaigns. You can monitor different accounts at the same time and make social media postings or scheduled them.
The basic plan starts from Rs.1260 per month for 10 social profiles, 1user, and unlimited scheduling, while the Business plans are priced at Rs. 45,000 per month for 35 social profiles, 5 users, and unlimited scheduling. However, you may contact there customer support for a customized plan.
3. Sprout Social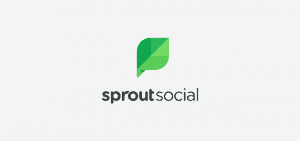 Sproutsocial is a one-stop solution for all your social media needs. Social marketers love this simplified tool for monitoring, scheduling, and reporting. Spout social is similar to Hootsuite. The only difference is that Sprout Social is that it prefers to understand its customers to serve them better. Its popular for its analytical reports.
The premium plan starts from $99 per month/user whereas the enterprise plan is priced at $249 per month/user. However, all plans include a free 30-day trial. You can change a plan or cancel anytime.
4. Facebook Pages Manager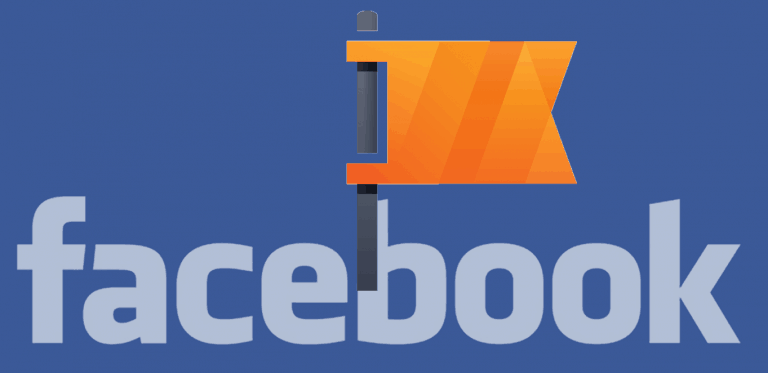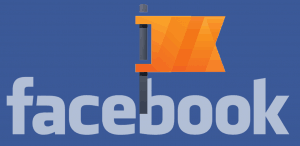 One of the best SMM tools will help you manage your Facebook page directly from your phone. In fact, the mobile posting allows you to post updates, manage page, and read & reply messages from the customers. You may want to link your Facebook account with Instagram to manage messages and comments. Create a best Facebook marketing campaign with this Facebook pages manager.
Moreover, you can track promotions, real-time social media marketing statistics, and other activities on your social page. Despite these advantages, you can also manage different facebook pages from one account. Also, you can use a bulk update and engage with users.
5. Zoho Social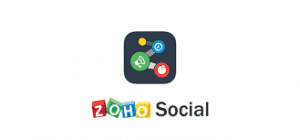 Grow your business and reach customers with Zoho Social, social media management tool. It offers one single dashboard to manage multiple social channels, schedule unlimited posts, monitor keywords, and team collaboration. Zoho Social is a powerful business tool to help business to build a stronger social presence. Further, create, publish, schedule, bulk scheduling, manage content, collaborate with the team, create intuitive reports all with one tool.
In fact, you can also integrate Zoho Social with other tools like a Live stream, connect apps, Facebook lead ads, and Zoho CRM to enrich lead contacts.
You can enjoy a free trial for up to 15 days. The standard plan starts from Rs. 500 per month limited to 1 brand/ 7 channels and 2 team members. Whereas the agency plan is priced at Rs. 7,500 per month for 25 brands/175 channels and 5 team members.
6. Agora Pulse

Harness your social content and engage with the potential audience with an affordable SMM tool. You can no manage your social media accounts including Facebook, YouTube, Twitter, Instagram, LinkedIn, and Google Plus.
Maintain and engage a strong relationship with your followers. In fact, the tool makes sure that you don't miss any tweet, a message, a post, or even a comment. Moreover, the tool others all critical data in a report format to help you gain quality insight into campaigns.
AgoraPulse pricing plans start from $49/month for 3 social profiles for 1 team member. Whereas the enterprise plan starts from $299/month for 40 social profiles and 12 users.
Learn how to use social media management tools
Since you have gone through the best 6 social media tools available in the market, now, it is important that you understand the right technique to use them. There is no need to invest in a tool if you don't use it productively.
Enrolling with Digital Shiksha Social Media Marketing Course will ensure that you learn to develop an effective social media strategy. In addition, get your hands-on to similar projects that require the use of similar tools.
Learn to build social media community on all major platforms. Planning, create, and implement strategy and automate them via social media management tools.
Read More: How to Connect Twitter Account with your Facebook Business Page