Are you looking for the best social media blogs to post your content? Here you will get complete information about the top blogs in social media. Most of the viral news comes from social media so digital marketers and business owners keep update by social media and educate themselves. If you want to reach more people for your branding social media is the best place.
1. Social Media Examiner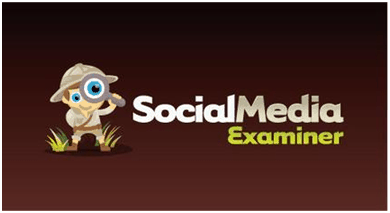 It was discovered by Michael Stelzner in 2009. He has started this blog to increase social media marketing about the companies. One of the valuable features of this blog is the annual social media marketing industry report. By this, you can understand the usage of social media by companies.
Social media examiner is considered as the world largest social media marketing source. The businesses use this media to connect people, generate traffic to their website, increase leads. The articles in this blog will be written by industry experts so that the information must be genuine. This blog will conduct evens and training opportunities so that you can access industry experts in social media.
2. Social Media Today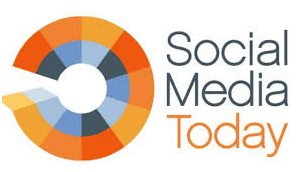 Another popular blog is social media today. It covers every aspect of social media. The frequency of publishing on this site is multiple times. Whereas other sites publish only once per day. This blog is dependent on huge network of writers who post content regularly on any topic. If you want to constantly update with news and changes which may affect your business or strategies then it is the best to blog you should follow. The main element in this blog more emphasis only the content. The reader cannot be distracted.
3. Sprout Social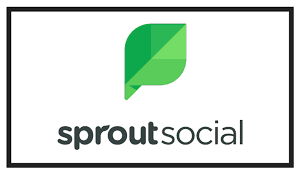 Sprout social media was started in 2010. It focuses on the branding of the products. This blog works on social management for the companies, customer care and advocacy solutions to make a real connection with the customers that helps to improve their business. The important factor in this blog is they research extensively on the topics and give advice to the companies. Sprout social blog is divided into sprout chat, publishing agencies, social strategies etc.
4. Buffer Social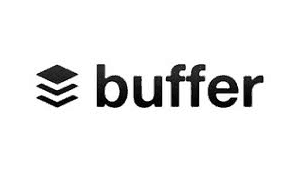 Buffer is the social media management tool which converts them into high authority blog by posting quality articles on social media. This blog is included with full of great strategies, advice, useful tips to the business which help to grow in social media. In this, we can see the interview of the experts in the industry to get live reports of the industry. The team members of this site work from 15 different countries. So it has a good reach when compared to social blogs.
5. Hubspot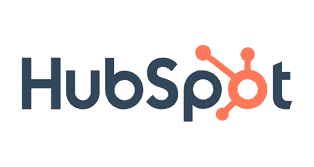 Hubspot was founded by Brian Halligan and Dharmesh Shah in 2006. Hubspot provides tools for social media marketing, content marketing, web analytics and search engine optimization. It has many blogs in that I am discussing only the marketing blog. This blog is mostly followed by digital marketers. In this blog, you can find more about social media and content marketing information. If you want to grow in digital marketing you can follow this blog. Hubspot hosts an annual conference for users called Inbound.
6. Mashable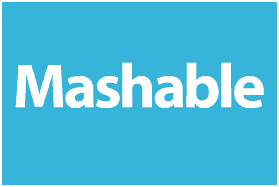 Mashable was founded by Pete Cashmore in 2005. In this, you can find a wide variety of article like technology, science, entertainment and more. It was popular for celebrity news and gossips. The content is very much directed at active social media marketers. If you want to keep updated on the latest news on celebrities then it is the best blog to follow. Mashable renamed the Open Web Awards to the 4th Annual Mashable Award in 2010 for best social media marketing management.
7. Hopper HQ Blog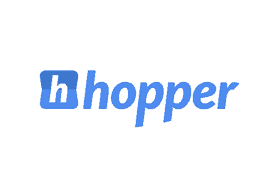 Hopper HQ blog is great in social media marketing. If you grow in social media marketing follow this blog. The content will be about the tips, tricks, social practice all around social media. The Hopper blog gives an advantage as they are able to bring many expertise and perspectives into one central location. If you are going to read just one blog on social media this would be the best blog.
8. Convince and Convert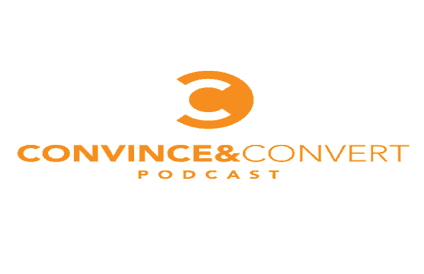 This blog is written by founder Jay Baer and other top social media experts. Convince and Convert blog is a content marketing market here you can find quite a few developing strategies, tips and advice for the businesses. The frequency of updating the content on social media will be weekly. This blog covers so many topics you can daily new topic. The article topics will be very specific that requires some knowledge and experience on social media. This blog is updated often by the large pool of contributing authors.
9. Duct Tape Marketing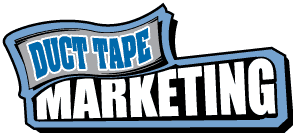 Duct Tape Marketing is strategic guidance to the entrepreneur about the online marketing and website development of your business. It is helpful for promoting your products and fascinating knowledge to the users. The frequency of updating the content is less when compared to other blogs.
I Suggest the digital marketers Duct Tape blog to promote or extend their business on the internet. It is strong in showcasing scene are dealing than other individuals. This blog is quite active and they post several articles which make the content in the blog is fresh and useful for the marketers.
10. Socially sorted

In this blog majority of the blogs are composed by Donna Moritz. She is a content strategist who can write about social media to become a better storyteller. This blog is mostly focused on the visual stages and substances like Instagram and Pinterest. It will help to find out about the various instruments that you can use on internet-based methodology, to figure out how to make online networking.
Hope you like our list of top 10 social media marketing blog to follow this year. We would love to hear suggestion in the comment section below.