WordPress is one of those content management systems that are being used for powering more than 33% of the websites today. Although some people consider WordPress majorly a blogging platform, it's being used by major players such as Vogue, TechCrunch, and BBC America. No doubt it is popular even among average users just like the Frontier Internet Packages. If you are looking for a host for your WordPress website, you are at the right place to get help.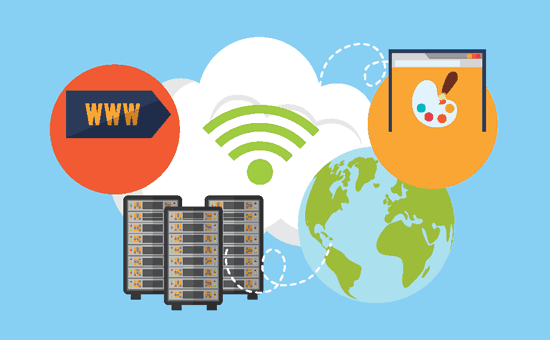 With so many providers out there, making the final call is not easy. To make the right decision, you need answers to a lot of questions. Such as what kind of features do you want to include on your website? What's the expected level of traffic? Is the website educational, informational or ordering merchandise? These answers will provide you with a framework to make the decision about hosting.

Let's make things easier. Consider these 5 strategies to pick the right hosting service for your WordPress website:
1. Know What Type of Website You Are Building
You must be very clear about what you are building. If it is a personal blog, it's totally fine to choose a low-cost hosting platform.
On the other hand, if you are planning to build a business website, you will need more speed, space, and security. E-commerce websites grow by 10 to 20 percent each month. So you need a hosting plan that can handle the expanding amount of traffic.
2. Determine the Speed and Performance of Hosting Service
You need good hardware for optimal service quality. The RAM, disk space, and processing power play a crucial role in determining the performance of your website.

The RAM and CPU usage depends on the type of content that you will be hosting on your website and the number of visitors, of course. If your website is going to host viral content, then an average hosting package will not be sufficient to handle all that traffic burst. Instead, it will make your website slow down and even go offline.
This is something nobody wants. When it comes to disk space, it is not that important. Plus, you will find enough hosting companies offering unlimited disk space. What you need to look into is the transfer speed i.e. the ability of your host to display the information quickly to your visitors.

You can also observe how much CPU, RAM, and disk space your website is using in your existing hosting plan. If you are barely making it, it's time to upgrade your plan. This information is accessible from the dashboard of your host.
3. Support
It's very crucial to pick the hosting service that offers sufficient support. The kind of support you need depends on your familiarity with hosting solutions. If you are not that savvy, then you might need assistance more than often.
Generally, users need support around WordPress installation, security, migration, create backup and restoration, and caching, etc.

Even if you think you know everything, one glitch can mess up everything. Therefore, it's advisable that the host you choose is offering 24/7 support.
They must have live chat support, telephone support, email support, and a support ticket system. The best support service is the one that has the quickest turnaround time of all.
4. Service Uptime
Most of the web hosting services offer uptime of 99.5 percent. There are very few that promise and deliver 99 percent uptime. Don't ignore the uptime because if your website goes down even for a little bit, it can have a significant impact on your income. Other than this, you have to make sure even if it goes down, it is not offline for a long time.
5. Budget
Hosting companies make you choose from 3 plans – monthly, bi-annually and yearly. Most companies offer a money back guarantee. Some of them also offer a free trial.

Yearly contracts provide the best value for money. The price of the hosting plan ranges with the type of features, bandwidth, and other features. You might be tempted to sign up for free web hosting, but they always come with a hidden cost. They have poor security, limited bandwidth or functionally, slow speed, and plenty of downtimes.

Do not get substandard service. If you have to pay to get the best hosting plan, then you shouldn't hesitate. You can find good features at low as $2.99 a month.

It is the matter of hosting your website and so you shouldn't take it lightly. Compare the plans of web hosts with their features. If you have ever experienced service downtime and had to call Frontier Customer Support, you would agree that it's always handy to have some support. Make use of these tips to go for the best hosting service.