[wp_ad_camp_1]
When you add your Youtube channel to monetization undoubtedly you need to add as many subscribers as possible. This exercise will help you to generate more revenue, build channel awareness, and promote channel visibility. Higher the number of the subscriber, better will be your channel ranking in the YouTube search engine. Keep reading to know more about 'How to make YouTube Subscription Links '.
Importance of YouTube
Subscription Links
Over a decade, the video has become a most powerful tool for communication. In the world where you get so much of time for entertainment during a day, it's the best way to spend your times. Indeed, creating a video doesn't give an assurity that people will view it.
YouTube has initiated a simple and updated process for you to increase 'number of subscribers' on your channel with the help of a 'URL modifier'.
How to implement YouTube Subscribe Links?
Do you have a YouTube channel? Does major traffic on your channel come from website or blog? Then these simple YouTube subscription links will help you get your visitors into the audience. Follow these steps for 'How to make YouTube YouTube Subscription Links ':
Copy and paste your YouTube Channel URL in the web browser.

In the browser, right after the URL, paste this:

?sub_confirmation=1

Copy and paste this URL. This is now your very own subscription link

Now go to

https://goo.gl/

Paste your URL long code and hit the Shorten URL' button. This will help you to shorten your URL code.

Hit the 'copy short URL' button and paste it your subscription link anywhere you want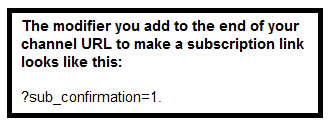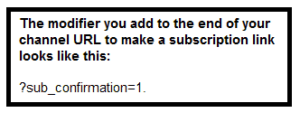 https://www.youtube.com/user/sonukpandey?sub_confirmation=1
https://www.youtube.com/user/REPLACE-WITH-YOUR-NAME?sub_confirmation=1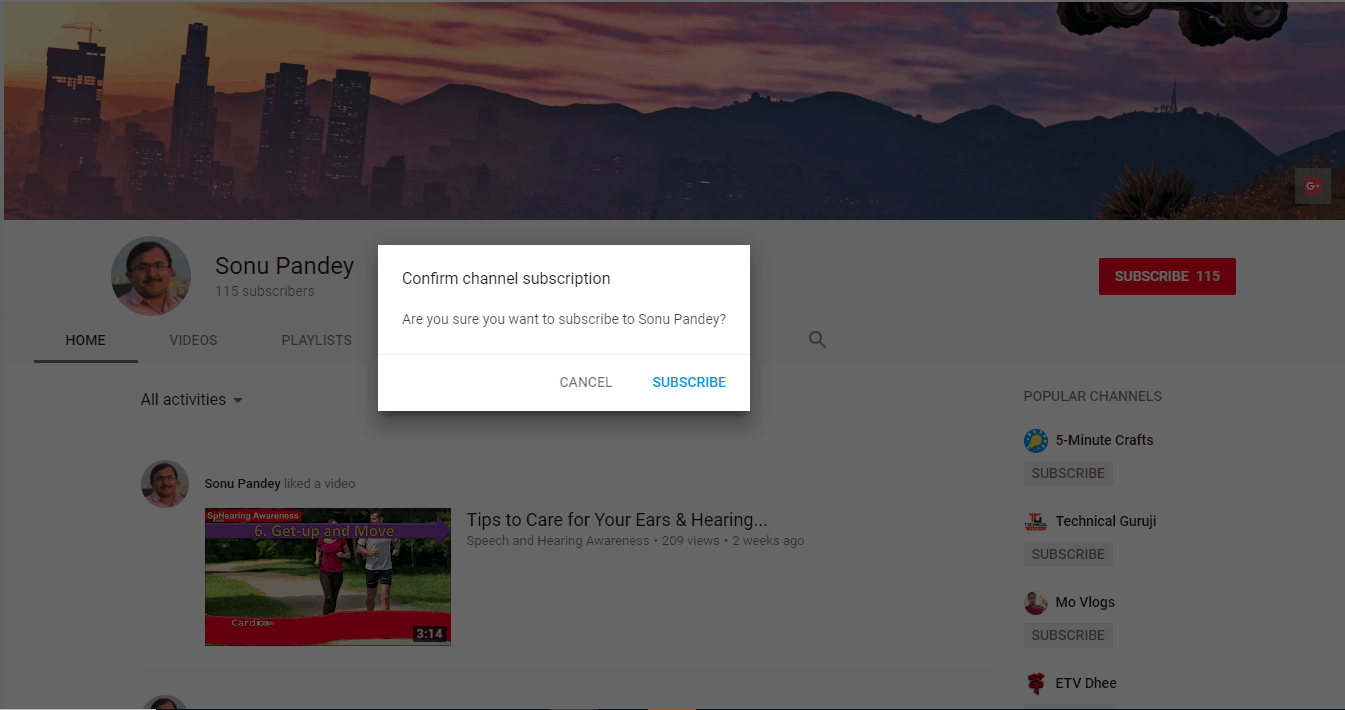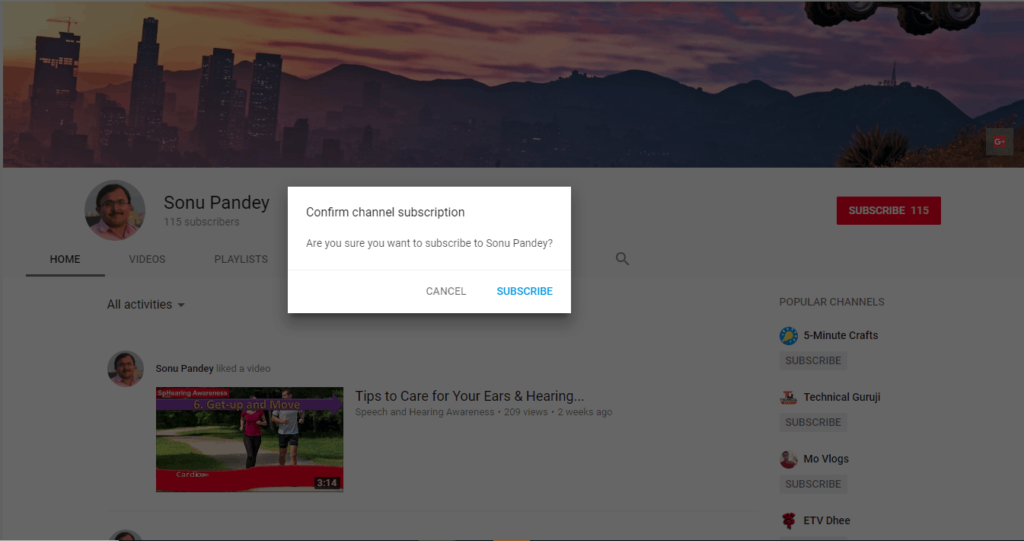 [wp_ad_camp_1]
http://www.youtube.com/channel/REPLACE-WITH-YOUR-CHANNEL-ID?sub_confirmation=1
https://www.youtube.com/channel/UCMrTk4w5PqQZ2U1OqqtOGcA?sub_confirmation=1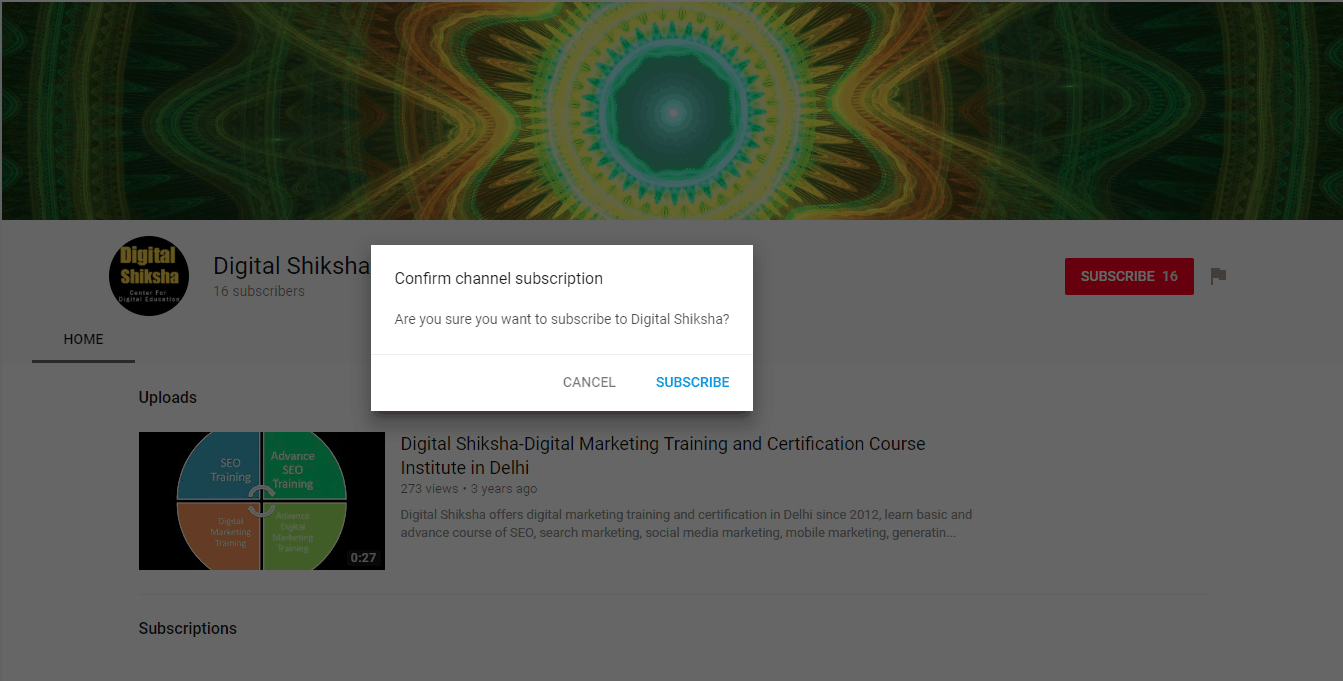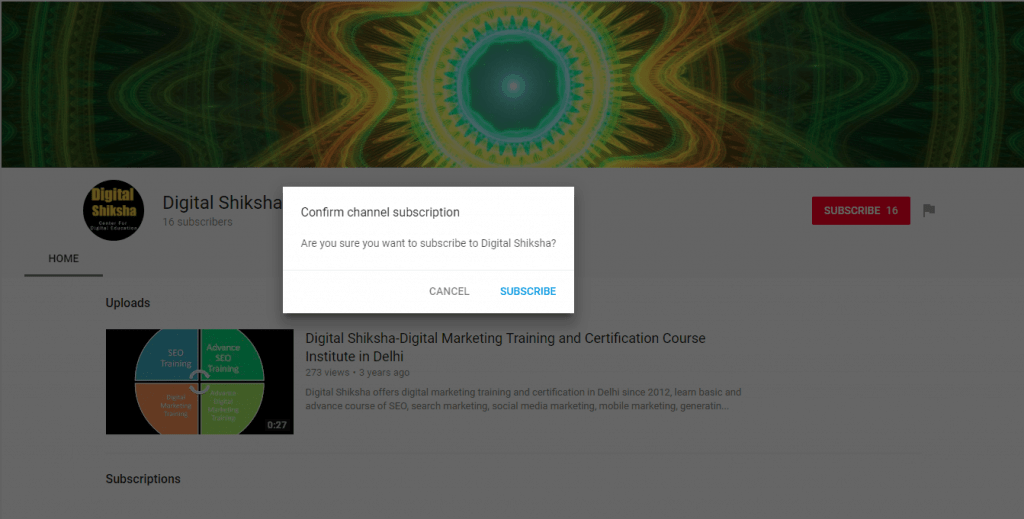 What is the YouTube URL modifier?
At the end of your channel name, you can create a link by adding the modifier. The By simply clicking on the subscription link, your audience will subscribe to your channel with no effort involved.
You can promote your channel any time with the given YouTube Subscription Links on different marketing channels like in video description, social media, emails, website, or on the blog.
Clearly, it is an easy URL modifier technique but difficult to remember. An alternate way is to save the link as a note on your desktop from where you can easily copy and paste.
[wp_ad_camp_1]