[wp_ad_camp_1]
Google takes it's security issues seriously! Google Webmaster announced moving of old Security Issue. Feature into the new version of Search Console.
Today, Google Search Console announced to move the old Security Issue feature in the new version. In fact, Google made it official by posting on social media. To begin with, view screenshot of the tweet: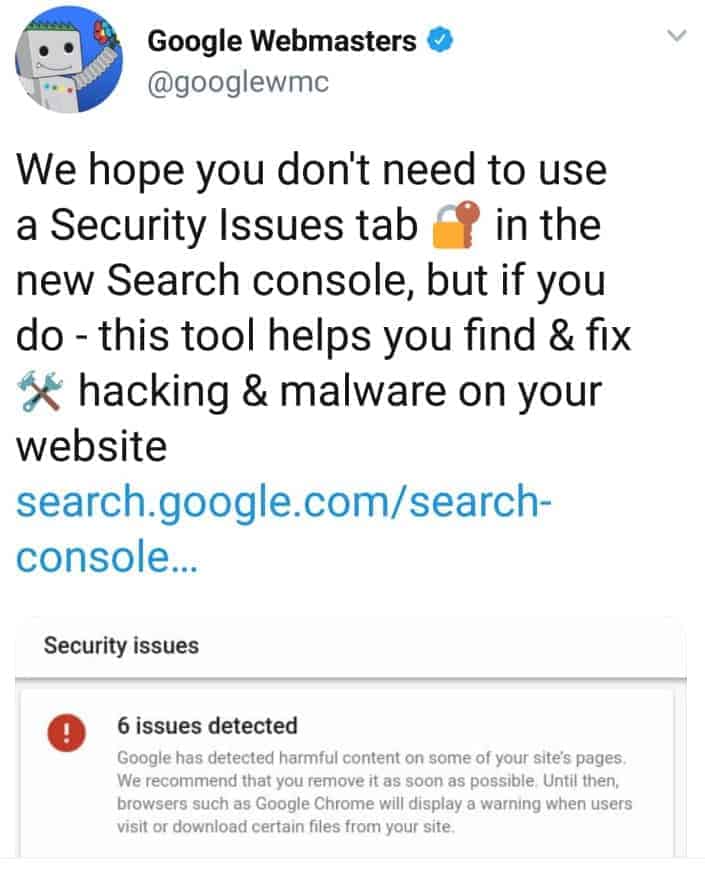 View the details of the full post @googlewmc
Console security issue feature has proven to be a valuable tool for over 9 years. Certainly, it helps webmaster resolve security issues with their sites. Above all, Google will provide information about the issues detected. Likewise will offer a recommendation for resolving each one in the new version as well. The security issue section enables Google to find any website security issues. Including hacked URL injection, malware, harmful downloads, uncommon downloads, deceptive pages, ad unclear mobile billing. Some of these features were present in the previous version of Google Console. However, they're now can be navigated under the section Security and Manual Actions.
What Are Console Security Issues?
Google Console allows users to determine the nature of the attack whether site is compromised. For instance: with Spammy content, for phishing purposes, or to distribute malware. Thus, to navigate hacking or malware, Google introduces Search Console security issue add-on. You can check the details of the security errors.
How does Security Issue Section look Like?
We're sharing a screenshot from New Google Console with 2019 update as an example of what the section looks like.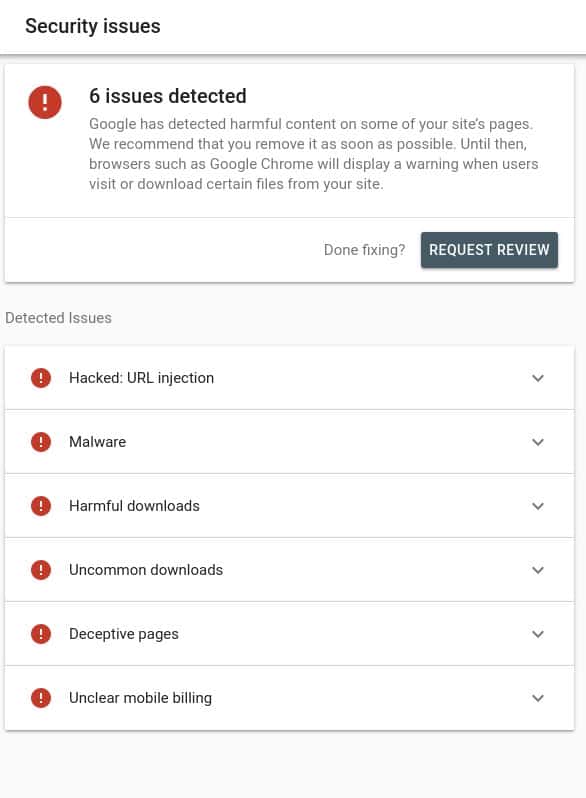 How to Find Security Issues in New Google Console?
Firstly, users need to log-in to their Google Console Account. Secondly, in the left menu section, select Security & Manual Actions.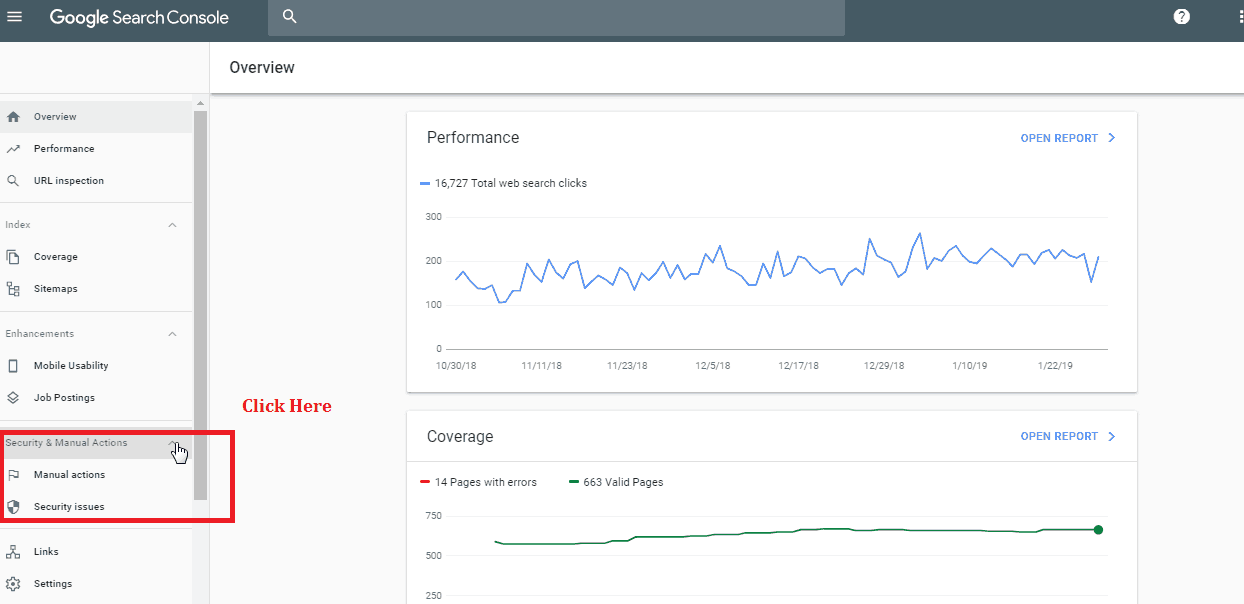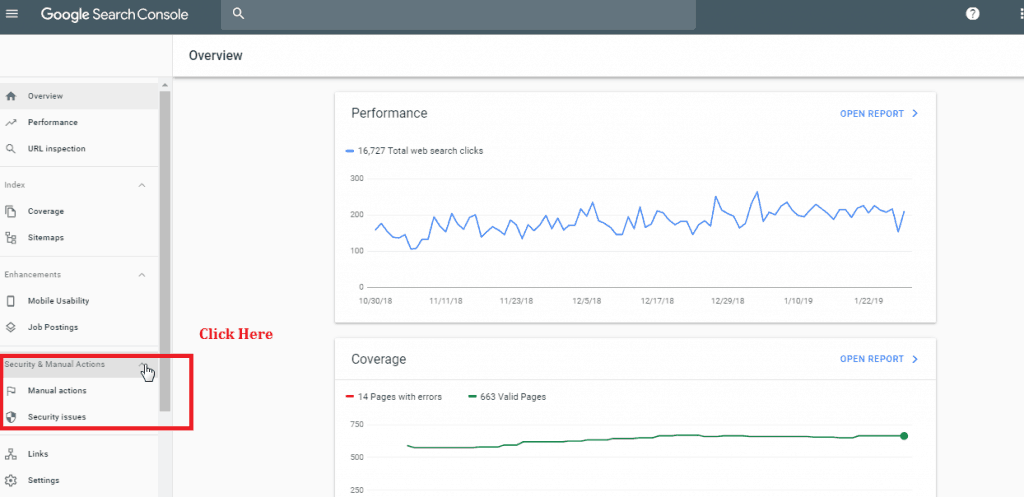 [wp_ad_camp_1]
Lastly, within, scroll down to Security Issues. To view the hacking and malware to your website.


Why You Need A Console Security Issue?
Since March 2018, Google starts deprecating some or all of the old Search Console features. The only objective is to focus on the new Google Search Console. Security is important and therefore, Google ensures this new security feature continues to improve Safe Browsing. Google check sites and applications to see whether they host content that negatively impacts the user experience. While the content can be in a form of a Malware and Unwanted Software.
So here we go – are you ready to let go the old Console? Make sure you share your thoughts in the comment section below.