Find out top 10 backlink checker tool online For SEO. To uncover total backlinks, anchor text, linking root, domain, domain rating, and competitors backlinks.
The mantra to successful free website marketing is to have a high organic search visibility. With the change in the way people do SEO, the backlink is still the same. Because of the fact that having a good backlink have a positive impact on your website SEO. However, it's a curicial to get a higher ranking with organic search results.
Many new bloggers struggle to understand, 'backlinks and its importance'. In this post, we'll discuss what are backlinks, how backlinks are done, and what are the top free/paid backlink check tools for SEO.
Let's get started…
What are Backlinks?
Backlinks is a most common word used in search engine optimization (SEO) technique. They are also called as 'inbound links' or 'incoming links', created when one website links to another. However, a link to an external website is called a backlink. They are the links from outside domains that direct to your domain pages.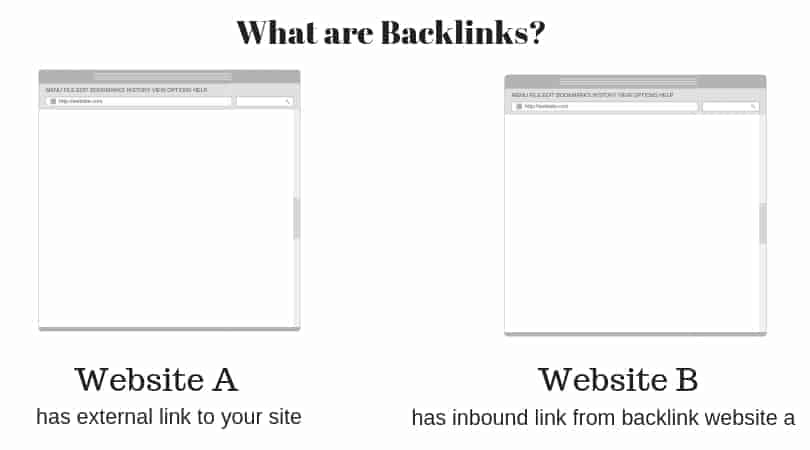 What factors Affects Backlinks?
When search engines are looking at backlinks there are three essential aspects they look into.
A number of backlinks a website gets: When a Google looks at the search results, it considers the highest number of website with backlinks. Also, ensure the genuineness of these link and the website owner is not just paying people to like the website.
Reliability of the link: The second important factor to consider is, how reliable the links are to the article or website with backlinks to another website.
Domain authority: Lastly, Google check for backlinks to ensure they have reliable domain authority ranking. For instance, a backlink from a well-known source like Forbes can help you to get higher raking.
How to Improve Ranking with Backlinks?
Here is a list of factors that can help you improve the ranking of your site:
Backlinks can be in a form of images, clickable text, or URLs. By clicking on the image, text, or URL it will redirect the user to a different domain page. In fact, backlinks are important because it is a crucial factor in SEO ranking. Higher the backlinks, the higher the website will score on a search engine. While rankings are measured using an algorithm that determines the relevance of the site to each other. Trusted sites will have links to other trusted sites for link building.
Follow the strategies to try getting other sites to add backlinks to your site. You can take benefits from blogs as they help to take customers back on to your page. Keep your blog consistent and regularly updated for brand authenticity. This will help you to create plenty of backlinks opportunity. Another best strategy is to ask trusted customers to link their site.
Take advantage from a partnered website. Especially by adding images with URL on their page. these trusted companies offer partner website a domain authority. However, ensure to deliver high-quality and interesting content to reach out to the potential audience.
Why You Need Backlink Checker Tool?
When any website is linked to your website, this is called backlinks. In fact, they are an important parameter to rank your page high in SERPs. However, with time, the Google prioritize backlinks and added more parameters to rank a website. You can use free backlink checker with pagerank to analysis your site backlink.
Check: Rank Checker Tool
Usually, backlinks are categorized into two: Dofollow backlinks and nofollow backlinks.
While creating backlinks, we usually talk about creating dofollow links. A backlink checker tools help you to count the number of backlinks you have created for your site. A good number of backlinks to your site will help you to improve the page rank.
Top 10 Backlink Checker Tools
Backlink checker tools help you to understand links to your site and ways to improve them. Here, our top 10 best backlink checker tools to help you improve your SEO Strategy.
1. Moz – Best Google Backlink Checker


Moz SEO tools are very popular among SEO experts, the backlink checker tool by Moz will help you to find an opportunity to build links and break links that are damaging your website. It simplifies the process of understanding that what backlinks are out there. Moz offers an extensive link profile analysis. It will help you to find out which link is beneficial and which link is hurting SEO ranking.
Nevertheless, Moz backlink checker tool will help you to keep up your business in terms of ranking. Moz standard SEO tool plan starts from $99 per month to $999 per month for a premium package. It is known as one of the best backlink checker tools.
2. Monitor Backlinks – Spammy Backlink Checker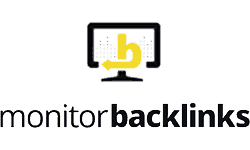 Monitors Backlinks is a recent SEO tool to track link profiles. It is a bulk backlink checker tool. Users are allowed to analyse up to 10 results without any registration. If you are looking for a complete report on backlinks, then you can buy a paid version for $25. The Monitor backlinks offer a complete overview of a domain, SEO metrics, anchor text reports, keyword ranking, and lets you disavow low-quality links.
3. Rank Signals – Backlinks in Google Search

It's another backlinks checker tool free that helps you build an effective link building strategy by finding competitors backlinks and traffic sources. Thus, is a reliable competitor backlink checker tool. Moreover, it supports to identify a number of dofollow and nofollow links. Also, a number of unique domains leading to your site.
Rank Signals specialises in finding out complete PR of the page along with other parameters including Alexa Rank, social metrics (Facebook, Twitter, Google +) Page Rank etc.
4.SEO Spyglass – Top Backlink Checker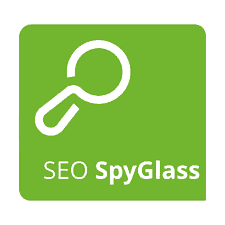 SEO Spyglass is the only backlink checker tool in partnership with Google analytics. The tools will help you recognize the link costing you seniority on SEO ranking. It offers a database of 15,000,000,000,000 indexed backlinks, more than Majestic and Ahref. Users are allowed to check up to 1,100 links for free (prohibited to export results in free version).
5. MoonSearch- Free Backlink Checker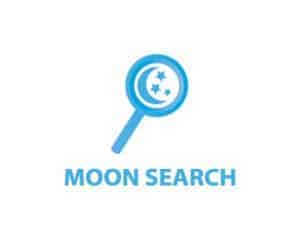 MoonSearch is a backlink checking tool free to monitor website backlinks. Suprisingly, it provides a complex link analysis and determines the number of backlinks indexed. Moreover, it tracks down information about Page Rank, Alexa Rank, and reputation on MoonSearch catalogues.
6. SE Ranking- Detailed Backlink Check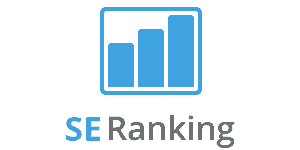 It is one of the easiest and simplest backlink tools that allows you to track website incoming links based on Google Webmaster Tools data. However, SE Ranking backing checker is a paid tool, starting with a basic price of $9 per month. The tools also allow you to analyse website audit, competitor rank tracking, and keyword research.
Also, you can generate a detailed link analysis for the different parameters like follow, unfollow, index, nonindex, cached, noncached, anchor text, Alexa rank, date discovered, Ahref, social popularity, Moz domain and more. In addition, you can generate a file to submit to google search console and disavow links.
7. Backlink Watch – Online Free Tool

Backlink Watch is a simplifies tool to track a site portfolio. Users can use it for free and returns up to 1,000 links (prohibited to export or import data reports). Hence, it's a powerful tool to monitor all backlinks to your site and rank above your competitor's website on SERPs.
8. Ahrefs – Preimum Backlink Checker


Ahref is a great SEO tool for backlinks. The free version of the site allows you to monitor backlinks up to 10 and 2 domains per request. For complete analysis then users can purchase a paid version that is priced at $79 per month. It is a lifesaving tool as it gives an exact percentage of anchor text of your site including dofollow/ nofollow, image backlinks, and more.
9. Open Link Profiler – Active

It is the best SEO backlink tool that provides up to 200,000 per report. However, it has a large database that shows active links in the last 90 days. The free version allows users to export data (in .csv format)up to 100 backlinks. If you require to export more data then you can buy the paid version.
10. Link Diagnosis – Broken Links


Link Diagnosis while monitoring backlinks shows plenty of multiple options those are based on a variety of results: nofollow/ dofollow backlink checker tools, spam and bad links, internal/external links, and info about web page rank distribution. It provides distinct types of data from other tools but works best in the Firefox browser.
Final Takeaway on Backlink Analyser
While performing any SEO task, you should always consider keeping in mind eye on links,, keywords, audit info, positions, and more for your own company and competitors. Experiment with adding some of the tools above to your SEO stack to get an overall picture of important backlink profiles.
Have you used any of the above backlink checker tools? Share your experience with us in the comment section below.