Do you know where is your site ranking in the Google search engine? SERP position checker is the easiest way to garner this information.
Every SEO professional puts in the time and effort to rank a keyword. Checking where your website is ranking in search results is quite a task every time.
A SERP analysis lets you see real-time results from any location. In this post, we will discuss are SERP position checker, its benefits, and popular tools.
For website owners if your website running up and ranking high in search engines? Then you probably need a keyword ranking tool for ranking mismatching problems. Anyways. you have made it far. It is time to find out a solution.
What is SERP Position Checker?
SERP Keyword Position Checker is a tool to check the keyword rank in Google ranking. A keyword position checker is a paid or free tool to determine keyword position.
The search engine rank tracker tool also helps in group keywords monitoring in search results. What page of Google are you on? That is likely to be the most common question in digital marketing.
Check More: Keyword planner Google AdWord tool
How does SERP Position Checker work?
Google SERP Position Checker analyzes rich snippets and compare sites with competitors. Using a tool is one way to guarantee that your page will appear in top search results on any search engine.
Like some popular search engines are Ask.com, Google, Bing, Yahoo, Baidu, and more. The keywords that will be generated by the tool are among the best one for your market or niche.
When you are done publishing the content, your job does not end there. You have to make follow-ups and assessments on how your page is doing. This is one of the many ways to determine how your site or page is doing. You can do this by using the keyword position checker.
Why Do You Need Best SERP Position Checker?
Did you know Google analytics no longer allow to track rankings?
There are numbers of premium tools that show you how you rank. There are many tools online but finding a tool which is accurate when it comes to assessing a page ranking on search engines based on specific keywords is challenging. Some of the key features include:
Avoid staying behind your competition
Tracks website rankings
Compare local SERP's
Estimate traffic potential
Improve website rankings
Our pick for top best SEP position checker tool list will give you an idea to play safe with the search engine optimization method through keywords. If you want to know what are the google input tools you can use to analyse and improve keyword rankings the read below:
SERP Position Checker Tools
Free SERP keyword difficulty checker tools are popular among freelance SEO experts. Now, let's jump into the deep end. First, I want to bring to you what's my serp checker a list of free tools:
Google Search Console – Best Free SERP Position Checker Tool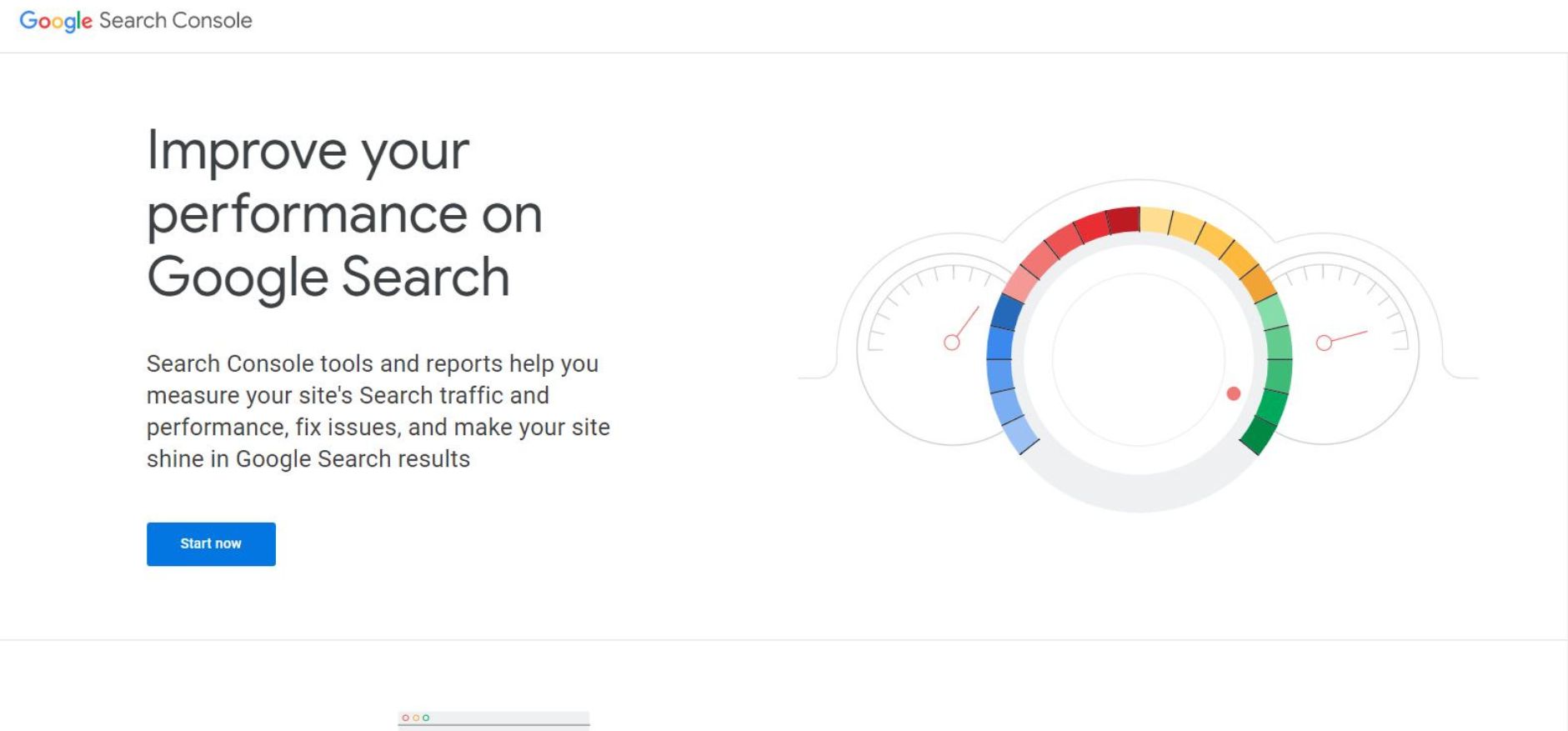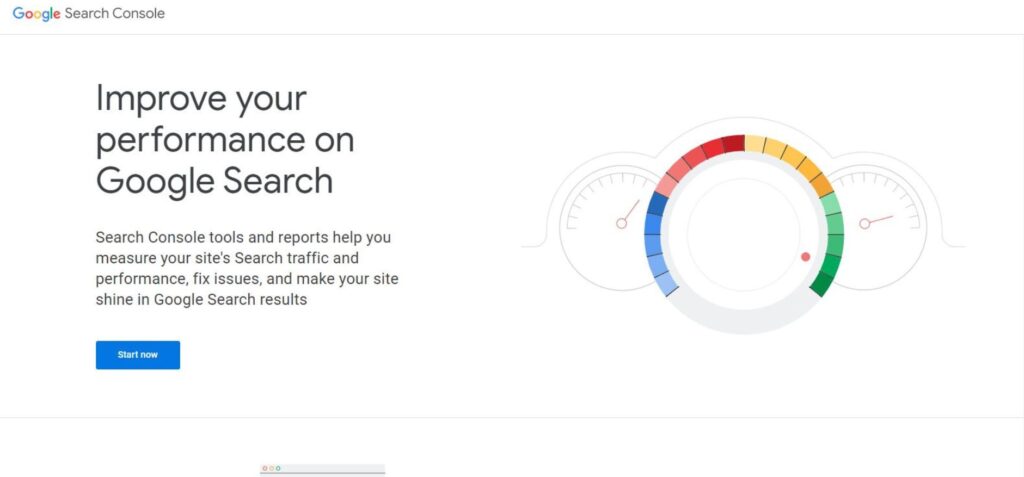 Google Search Console popularly known as Google Webmaster Tools. It is a free keyword analyser tool from Google official. The tool allows you to manage and track website data from an SEO perspective. Having said that, Google Search Console tool answers all your queries to website ranking.
Features of Google Console:
Free to use
Export keywords
Works on National database
List of backlinks
List of URL's index by Google Crawlers
SmallSEO Tools- Free SERP Keyword Position Checker Tool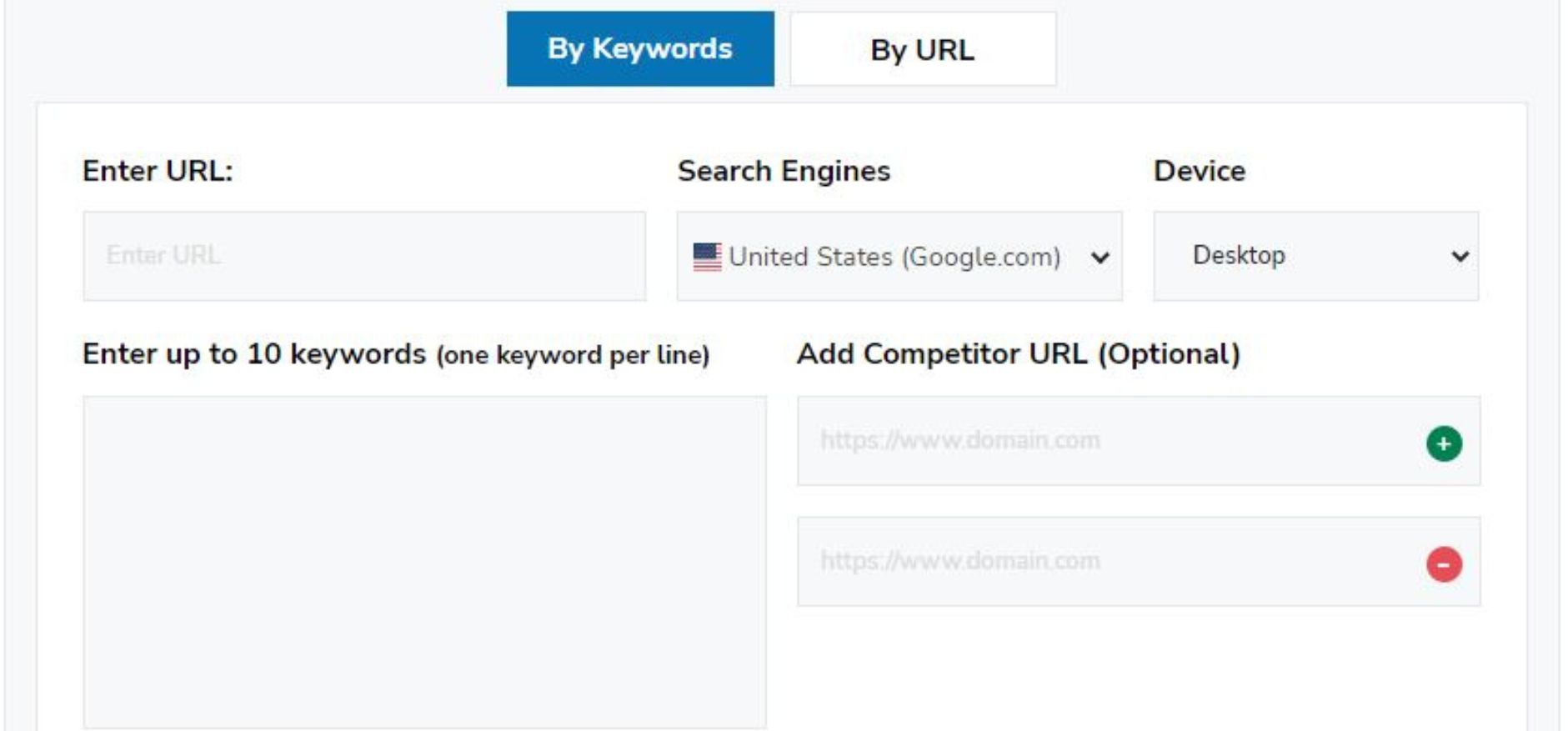 Small SEO Tools is a popular free SERP position checker tool. The tool allows users to find top keyword position in the search engine results (SERPs). Keyword position checker tool detects the position of a website in search engines for a given keyword.
Check: Backlinks checker tools
Features of Small SEO Tool:
Easy to use
Up to 20 keywords per check
Sophisticated algorithm
Unlimited searches per user
Whats My SERP – Unlimited SERP Keyword Position Checker
Free SERP tracker tool checks top 100 Google searches for unlimited keywords. While you can check 10 keywords position per day. Perform multiple checks on-demand to properly gauge your SEO efforts.
Features of Whats my SERP:
Unlimited on‑demand checks
Unlimited domains
Mobile tracking
WMS perform automated checks
Supports Bing and Yahoo search results
SERPRobot – Free Google SERP Checker Tool
SERPROBOT helps to check search engine ranking position easy in not time. It is a free Google SERP com rank checker for websites to find ranking.
SERPROBOT helps to check search engine ranking position easy in not time. It is a free Google SERP com rank checker for websites to find ranking.
SERPROBOT helps to check search engine ranking position easy in not time. It is a free Google SERP com rank checker for websites to find ranking. Just do SERPROBOT login. It will automatically check your keyword ranking.
Features of SERPRobot:
Automatic SERP checking
SERP history graphs
Unlimited projects
Unlimited keywords
Personalised results
SERPs – Best Keyword Rank Checker Tool
SERPs.com track thousands of keywords for multiple search engines, multiple devices, several locations, and languages. It allows users to analyse weekly, daily, and monthly rank check. Daily rank checking gives a clear picture of actual performance and also lets you spot big changes.
Features of SERPs:
Daily data
Any location
Multiple devices
Support 100+ languages
Unlimited domain and users
Google analytics integration
White label and custom domain
Backlinks explorer
AccRanker: Online SEO Keyword Checker
AccuRanker claims to be the world's fastest keyword rank tracker. fast, free SERP keyword ranker allows you to get an accurate location, along with specific SERP results and rankings.
Features of AccRanker:
Keywords updated every 24-hours
Refresh keywords every second hour
Data updates in just a few seconds
Easy custom template reporting
In-depth analysis
SERP SURF – Free SERP Checker
SERP SURF is a fast and reliable SERP checker tool to check the search engine keyword ranking position. The tool is free to use for marketers. Use SERP Surf to find accurate search engine position of the website of multiple keywords. Surf SERP is useful to check website health and monitor competition on targeted keywords.
Features of SERP SURF:
Local wise keyword position checker
Ranking from various search engines
Supports Organic SERPs, Paid SERP's, and Contextual SERPs
SERPSTAT – Growth Hacking Tool For SEO, PPC and Content Marketing
SERPSTAT is all in one platform for search engine optimization (SEO) professionals. It another free SERP position tool. The unique selling point of the tool is that you do not require long reports anymore.
Find out all information about every domain with one click using the Serpstat plugin. SERP position finder freemium model allows you to research keywords, analyze competitors and get acquainted with Serpstat without hassle.
Features of SERP STATS:
Collect keywords for SEO and PPC campaigns
Determine the value of keywords
Find keyword variations and search suggestions to expand your semantic core
Search long-tail keywords
Discover international data at no additional cost
Analyze keyword trends
SPYSERP – Bing & Google Keyword Rank Tool and SERP Checker
If you want to check SERP position online, look no further than SPYSERP Checker Tool
Features of SPYSERP:
Supports multiple search engines including Yandex
City-wise, location-wise, and country-wise keyword research online
Schedule SERP CTR position email alerts reminders
Flexible payment plans
Check landing page keywords positioning
Breakdown of keyword grouping
Export data in PDF, XLSX, and CSV format
TheSEOTools – Keyword Position Checker
One of the best way to rank top in search engine organic rankings is to create quality content with relevant keywords. You need to constantly monitor and analyse competitors keyword strategy as well. Here comes theseotools.com handy. All you need to do is enter your website URL, keywords and get started.
Features of TheSEOTools:
Find accurate results
Assess page's ranking on search engines
Bulk majestic checker
Bulk PageRank Checker
We understand that free keyword SERP checker tool has limitations. This is why we wanted to include the top keyword SERP position checker tool that is paid. Paid tools offer several benefits such as no limitation to use and find unlimited keyword results. Let's begin with our top pick to paid SERP position checker tools.
SEMrush – SERP Position Tracking Tool for Ecommerce and Enterprise
There is no list complete without SEMrush SEO tool. Because of it one of the leading SEO toolkit for digital marketing professionals. Talking more about SEMrush SERP checker service, it helps to enrich web presence and ad copy with the best keywords. As a result, you can boost web presence.
Features of SEMrush:
Find the right keywords for SEO and PPC campaigns
Gather phrase matches and related keywords
Get long-tail keywords
Explore multinational and multilingual environments
Group keyword with tags
Target different devices
Bid settings of your AdWords or Bing Ads campaigns
SERP Checker – Free Local SERP Position Checker Tool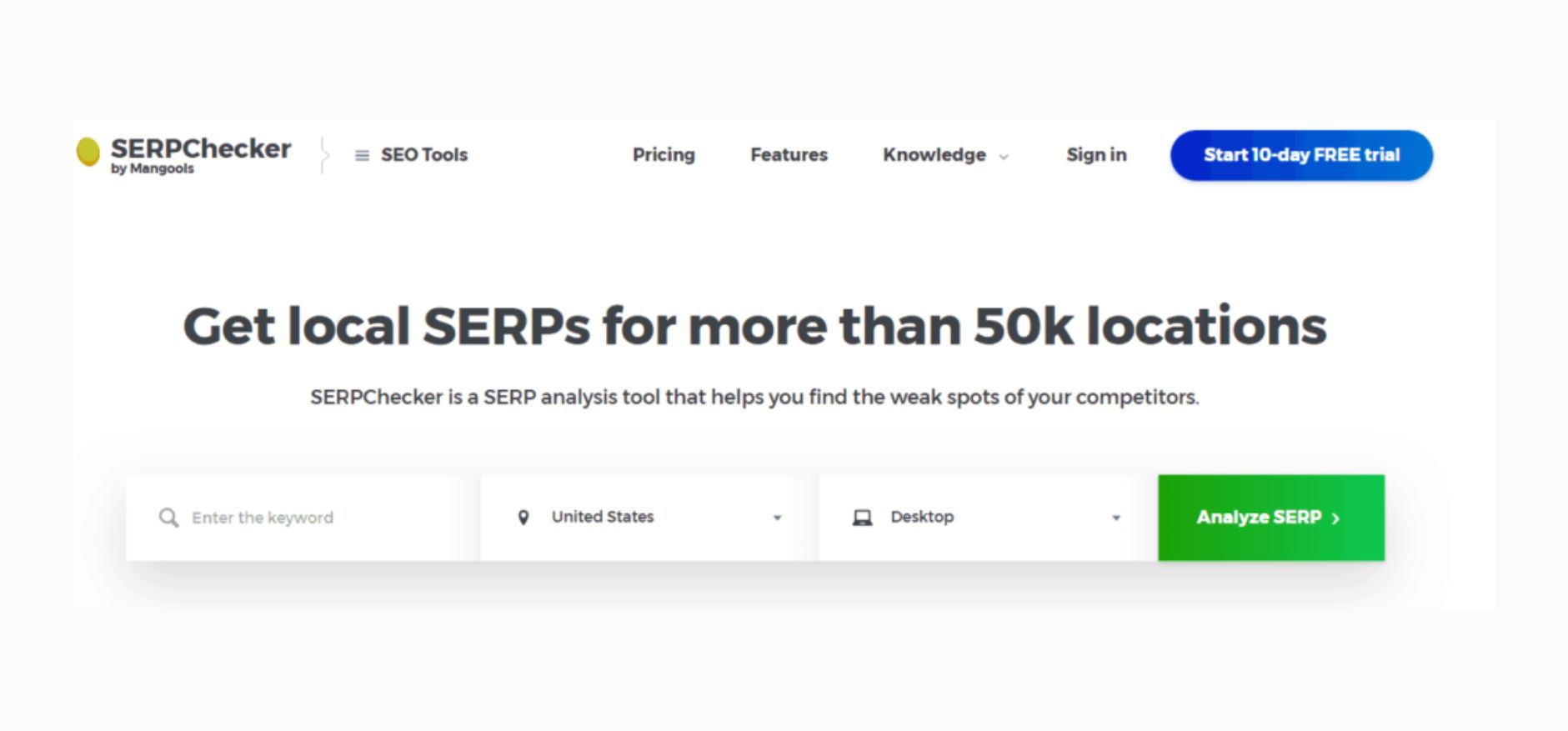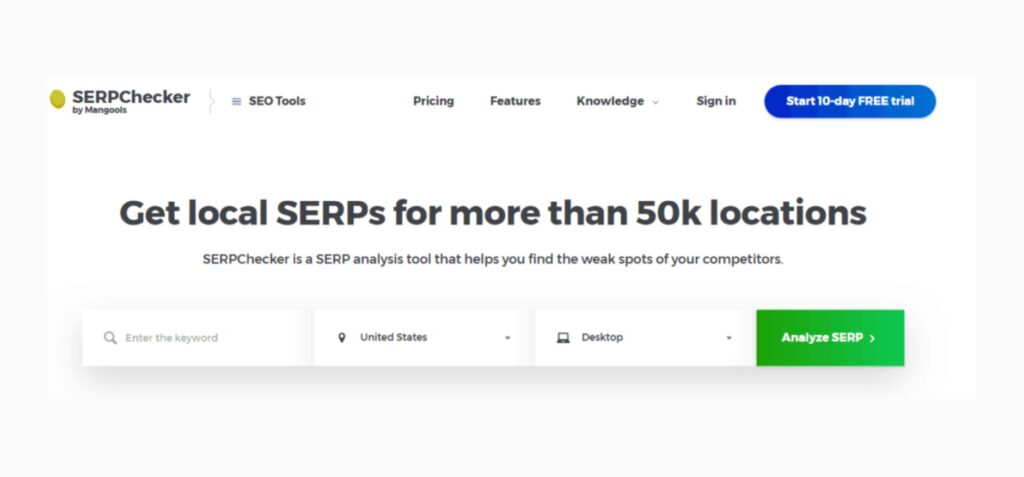 SERPChecker is a free SERP analysis tool. The tool helps to analyze competitors SEO authority of the ranking websites. The search results show users on both mobile and desktop searches. The basic version is free for use
Features of SERPChecker:
Localized SERPs simulation
45+ SEO metrics
50,000+ supported locations
SEO SERP – Instant Rank Checker
The SEO SERP – Instant Rank Checker, the must-have extension for anyone serious about their website's search engine optimization. With just a few clicks, you can see where your site ranks on Google for any given keyword.
Want to track your progress over time? No problem! The SEO SERP – Instant Rank Checker keeps a running history of your rankings, so you can see how you're doing week over week, month over month.
But that's not all! The SEO SERP – Instant Rank Checker also helps you troubleshoot any potential ranking issues. If your site suddenly drops in the rankings, our extension will show you why, so you can take corrective action.
No more guessing games or finger-pointing – with the SEO SERP – Instant Rank Checker, you'll always know exactly what needs to be done to get your site climbing back up the search results.
So don't wait any longer – install the SEO SERP – Instant Rank Checker today and take your website's SEO to the next level!
Features of SEO SERP CRank Checker
• Instantly check your website ranking for any keyword
• Get an accurate and up-to-date ranking for your website
• Pinpoint exactly where you rank on Google for any keyword
• Track your progress and see how your ranking changes over time
SERPBOT Ranking Checker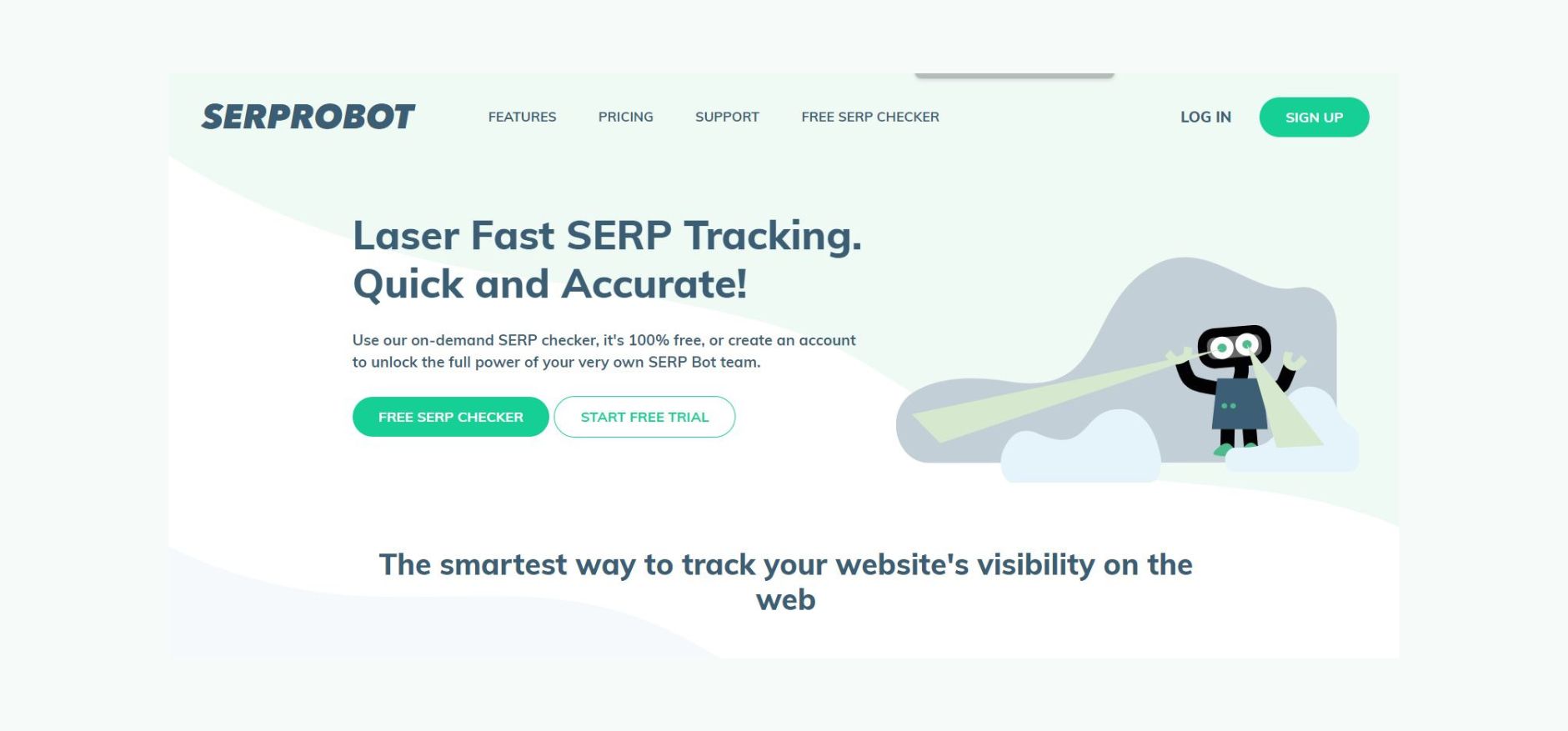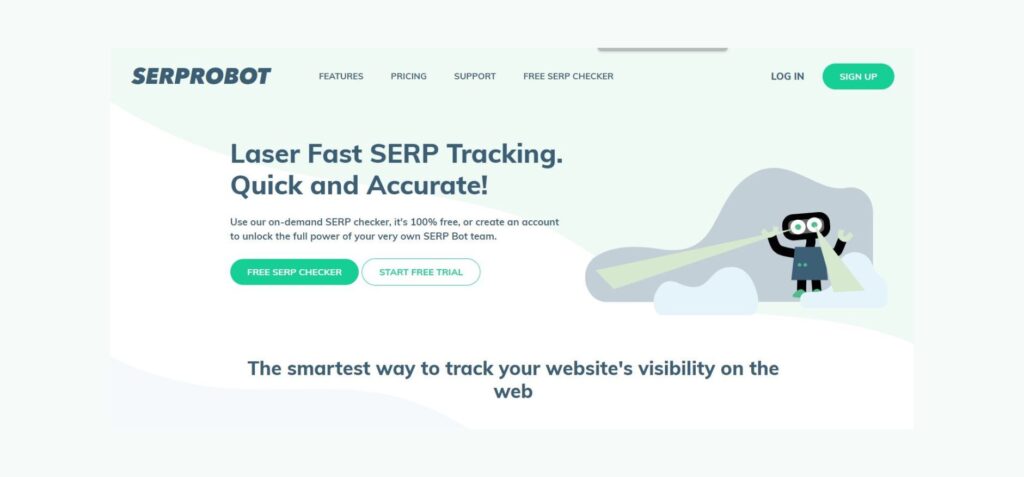 Looking to track your website's SERP rankings?
Check out Serpbot ranking checker, the smartest and most accurate SERP tracking tool out there. serpbot is 100% free to use, and with just a few clicks you can get detailed information on your website's visibility on the web.
The simple dashboard makes it easy to see how your site is performing, and with our clear and concise data you can plan for the future with confidence. So why wait? Sign up for serpbot today and take your SEO game to the next level!
SERPSURF Free SERP Checker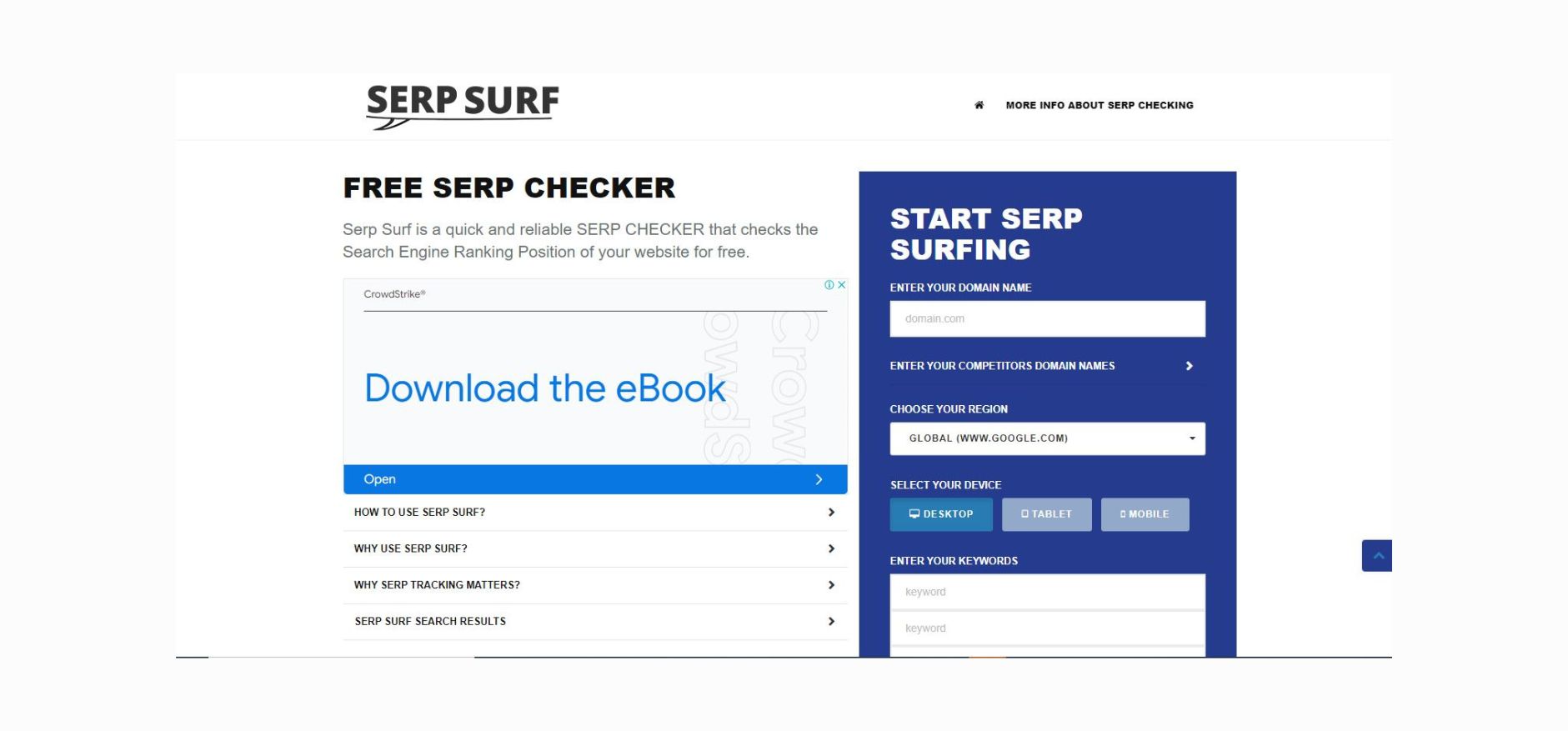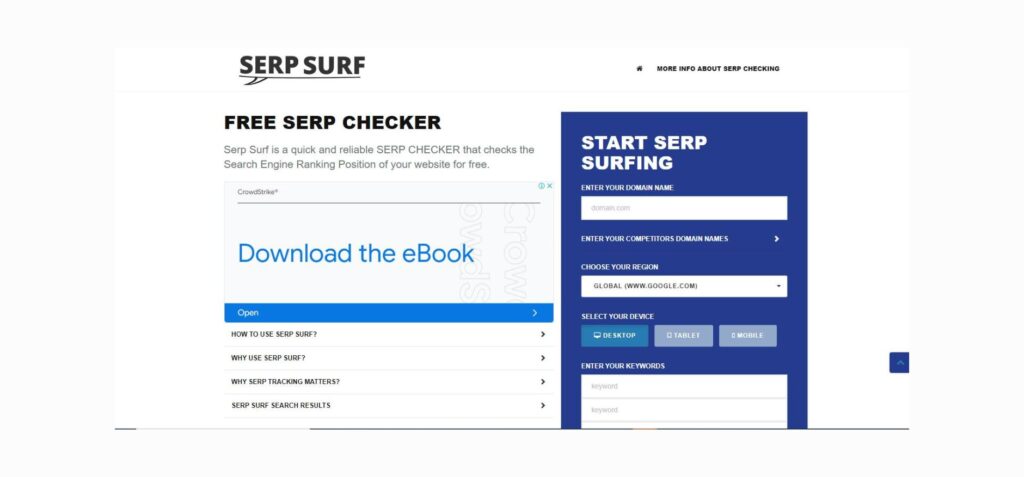 Search Engine Ranking Position, or SERP, is one of the most important factors in determining website success. Unfortunately, it can be difficult to track SERP on your own.
This is where Serp Surf comes in. Serp Surf is a quick and reliable SERP checker that can help you track your website's progress and identify any potential problems.
Best of all, it's free! With Serp Surf, you can check your website's SERP ranking as often as you like, allowing you to stay on top of your website's performance. There's no reasons not to give Serp Surf a try!
FAQ
Also read about Breadcrumbs the internal navigation on your website