YouTube seo tools can help to increase your reach and video rankings on YouTube. By optimizing your videos for YouTube's search algorithm, you can ensure that your videos are more likely to be seen by potential viewers. YouTube seo tools can help you to identify the right keywords to target, as well as the best way to structure your videos. In addition, Youtube seo tools can also help you to track your progress over time and make necessary adjustments to your strategy. By making use of YouTube seo tools, you can give your videos the best chance of success on YouTube.
On social media platforms, everything is dependent on proper content, and in such a wide range of content video content is considered as the most appropriate content ever. If you're looking to use video in your digital marketing then YouTube is the best platform for you. 
Even 1.9 billion active users use the YouTube platform to share their creative content with the world out there. Further, YouTube is the only online video leader and considered the second-largest search engine after Google. Furthermore, the number of visitors is growing each week, seeking solutions for their various questions and queries.
Thus, considering these parameters, YouTube marketing is worth paying. However, you first need to ensure that the video content you are providing should connect to the search trends, and should be searchable when the user looks for related content.
However, to achieve that you need to use some SEO tools or apps which will help you to optimize your YouTube videos. Thus, when a user searches for a topic related to your content then your video should align in the search bar. 
What is YouTube SEO Tools?
YouTube SEO Tools is a set of tools that help you optimize your videos for YouTube's search algorithms. By using these tools, you can increase your chances of ranking higher in YouTube's search results, getting more views on your videos, and ultimately growing your channel.
While there are a number of different YouTube SEO Tools available, some of the most popular include keyword research tools, video optimization tools, and link building tools. Using a combination of these tools can help you give your videos the best chance of success on YouTube. So if you're looking to grow your channel and get more views on your videos, be sure to check out YouTube SEO Tools.
Google Trends
Well, nothing can be more effective than the audience's genuine interest in the particular topic you provide. YouTube contents are generally categorized into various types. But the easy trick to get your content notice is to get help from Google Trends.
You just need to explore Google Trends, for this you have to type a particular topic particularly YouTube Search. Then you have to pick a category, geographical region, and time period to narrow down your search result.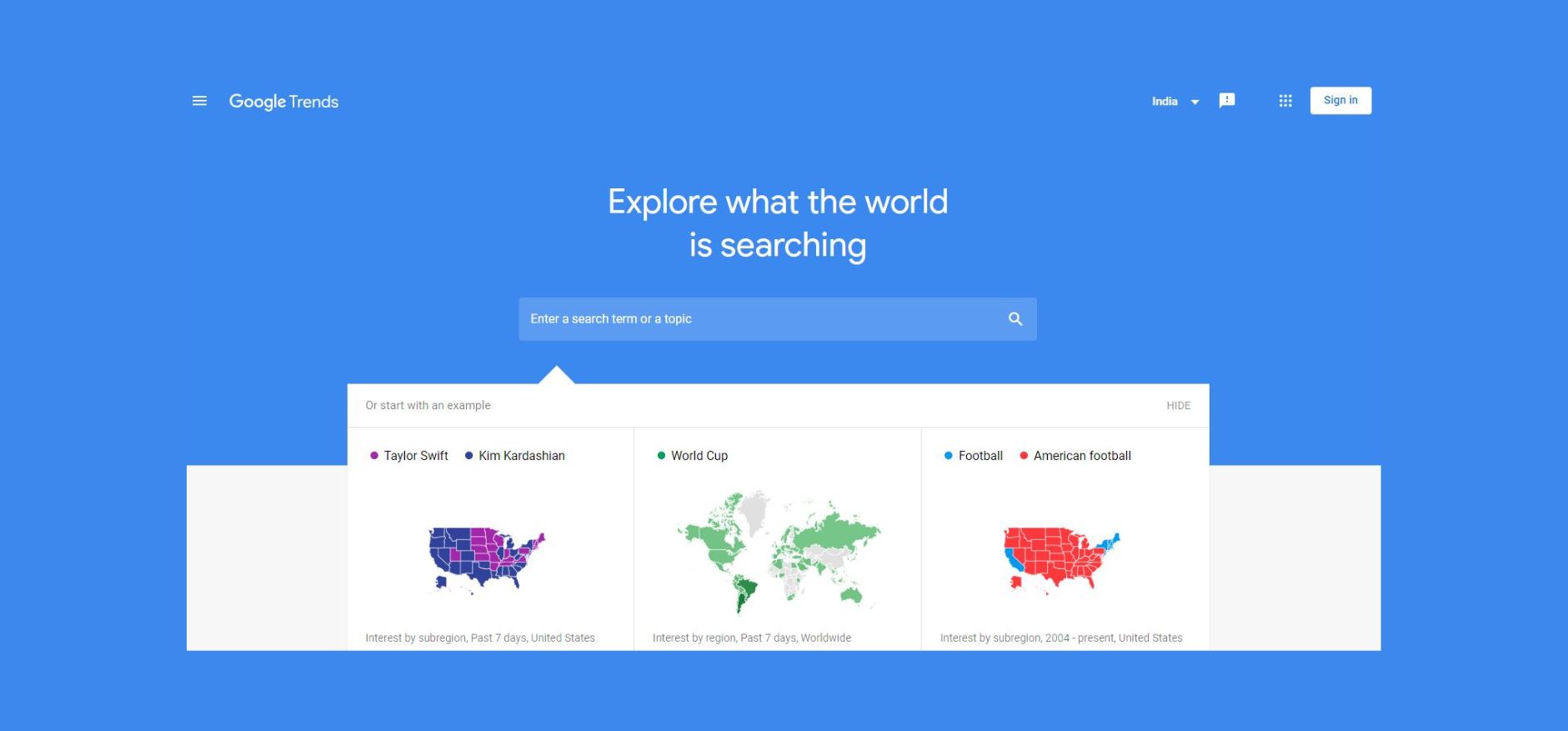 Even you can add a topic on the search bar to compare them with the focus topic to compare both the topic and which one is highly searched by the users. In fact, Google Trends provides a list of related inquires for every topic. Further, it will highlight audience interest in the maps across the region. Even it's absolutely free to use.
Google Ads Keyword Planner
Well, searching for the right keyword for your content is the best investment that you can do while planning your YouTube strategy. However, if you're looking for a source to find the right keyword for you then without investing in any keyword planner it's better to turn to Google Ads' Keyword Planner.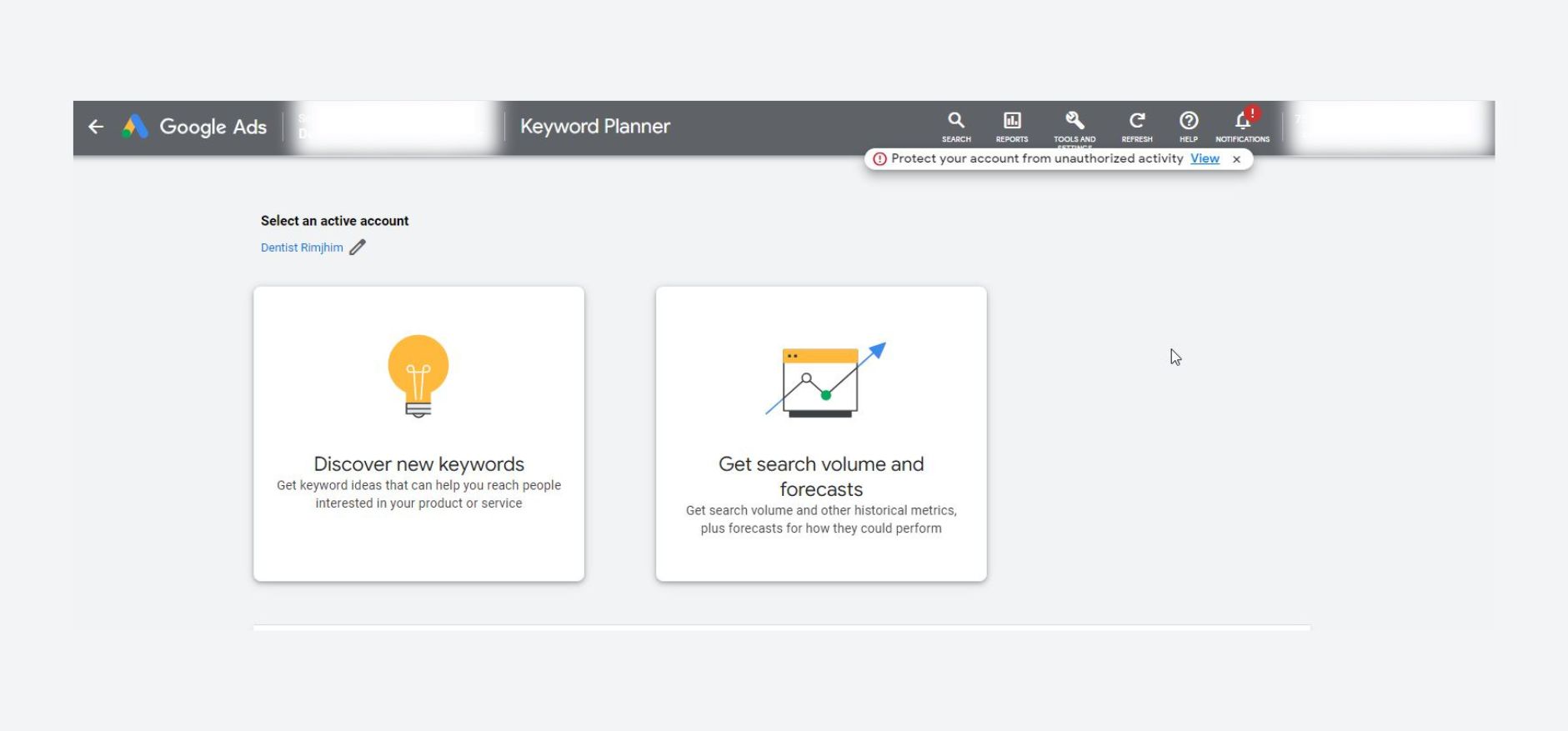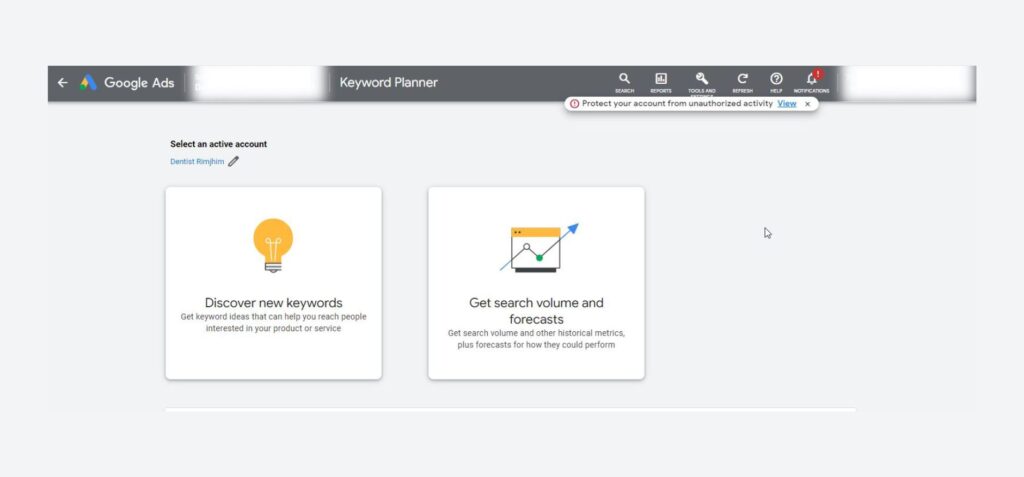 It's easy to find a keyword if you're having a raw topic in your mind then you can search for a term related to your topic. Generally, Keyword Planner fetches plenty of keyword ideas as per your type phrase, filters, and search settings if you have specified. 
Even you can get a detailed list of average monthly searches and various competitive keywords in a single fit. You can also check its usage and export your keyword list with a single click.
Rank Tracker
You can even elevate your keyword research with Rank Tracker. With the help of Rank Tracker, you can easily use YouTube autocomplete by analyzing the keyword. However, you can also use the YouTube autocomplete platform itself to search a particular keyword.
Well, the best part of using Rank Tracker is that it fetches keywords directly from YouTube's suggestions. Even it can highlight the main elements such as expected visits, search volume, competitions, and more.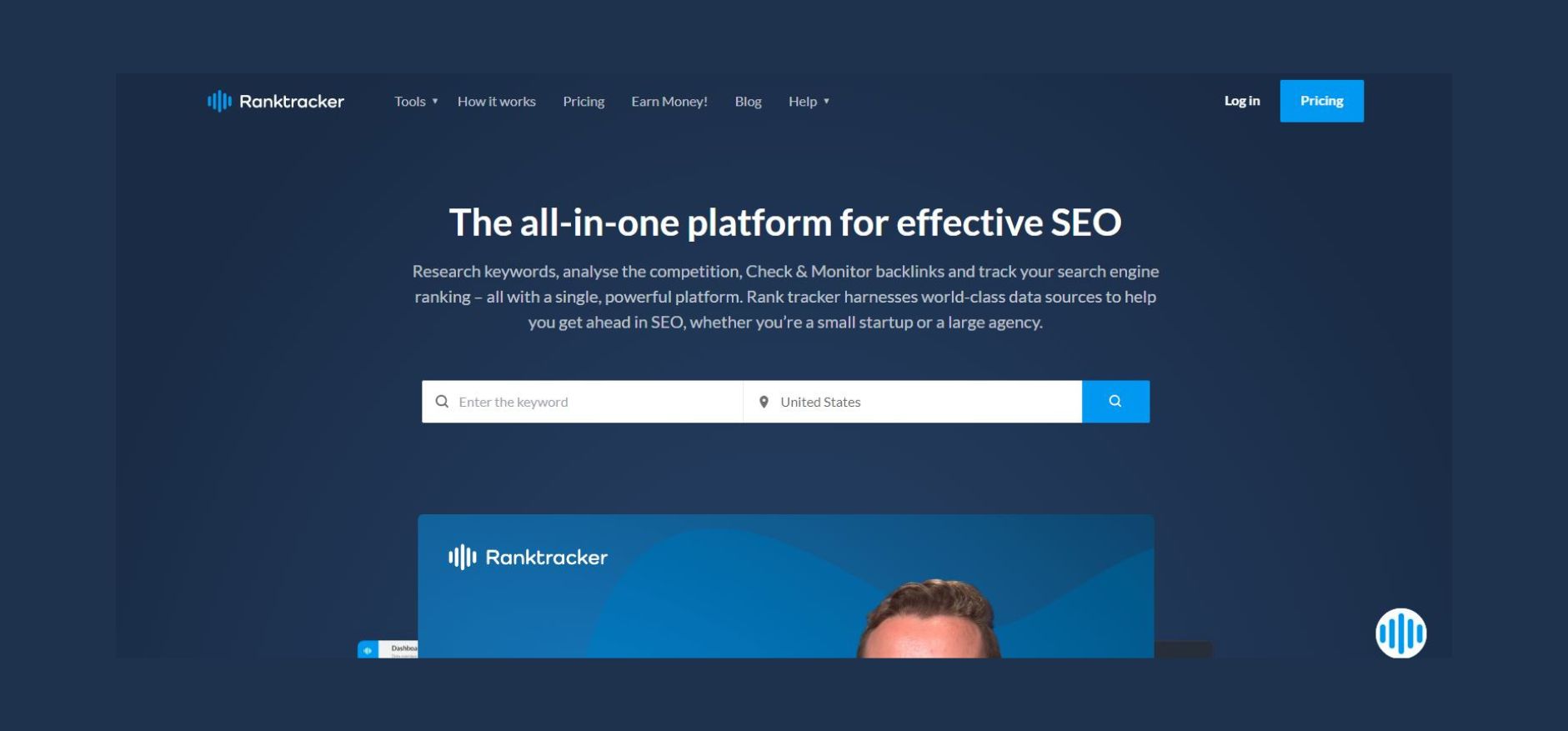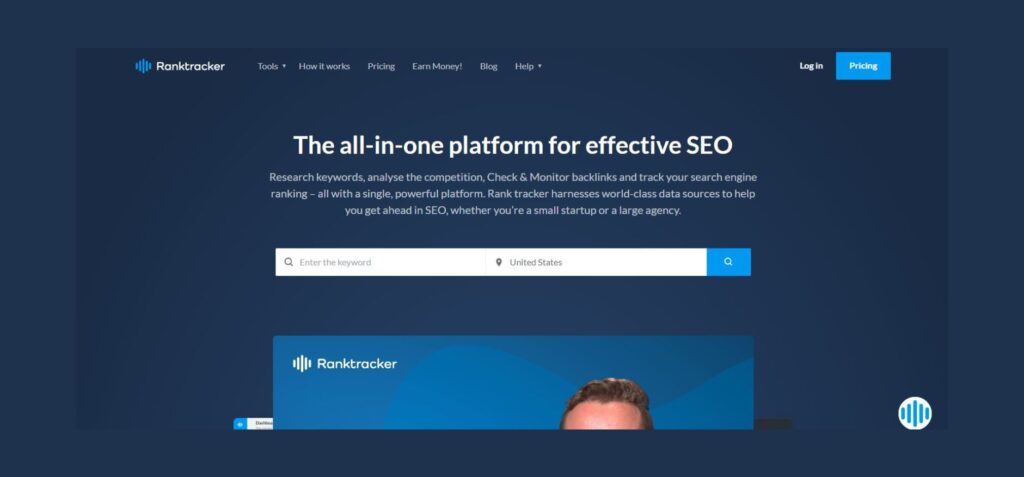 Further, you can use Rank Tracker to search for a quick ranking check and fetch those keywords which provide video results in the snippets. So you can note those keywords which have the highest search volume to rank in organic search. However, its pricing starts at $124 for professional and $299 for the enterprise. But, the free or trial version is also available.
TubeBuddy
Optimizing your online video content is as important as optimizing the content of your webpages. However, when it comes to YouTube SEO there's no time to waste. The YouTube algorithm works a little differently than the Google algorithm. It takes only forty-eight hours to optimize your metadata after the video goes live to mark your video in the search result. If it fails then the algorithm marks it as less timely, then it would be hard for you to come back.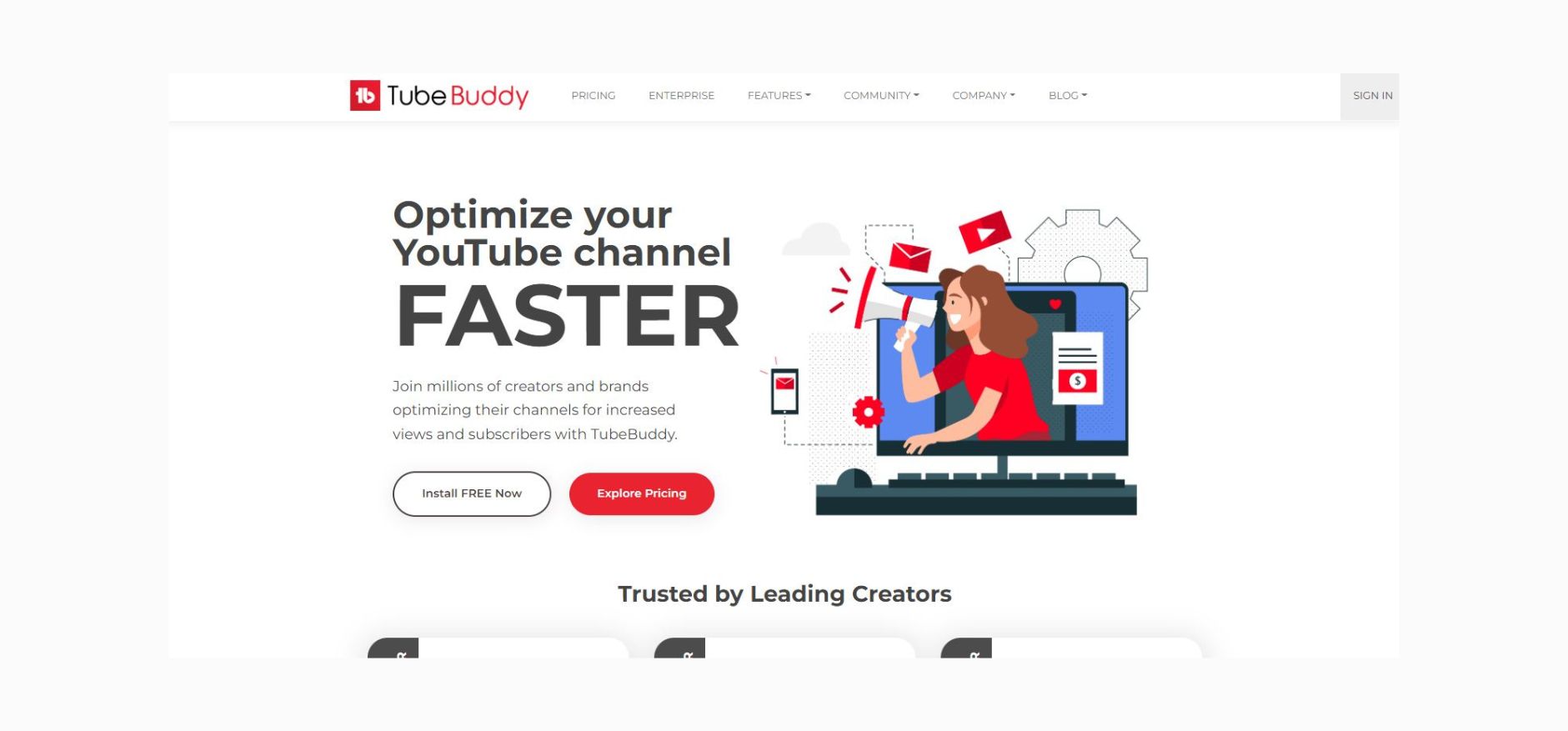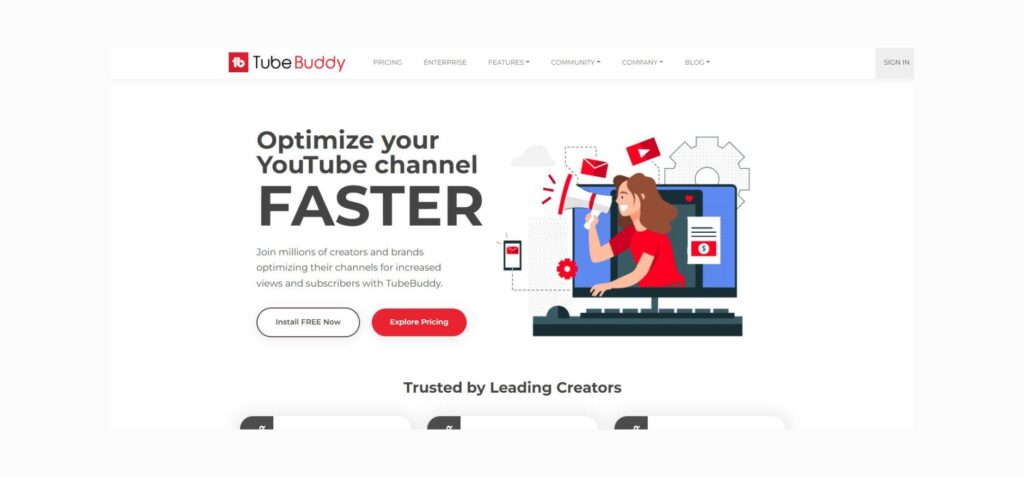 So for that, you need TubeBuddy, a browser extension that can help you with titles, tags, descriptions, cards, annotations, and more. Once unified with YouTube, this tool will offer you some valuable insights related to your online video. Further, TubeBuddy can maximize your organic reach by using any videos' tags. It can also save your time while searching for the best tag within the 500-character limit.
Even TubeBuddy also offers optimization tips and some suggestions to elevate your channel's growth. Further, it provides an automated check to ensure that your video is meeting YouTube's guiding and recommendations.
VidIQ
VidIQ is also a channel management browser extension toolkit that displays essential stats for every YouTube video you open. It means you can easily learn about your competitor and advance your search. Further, the "Most Viewed" feature helps you identify the best video between the two most performing YouTube videos. For your further search query, you can also select some competitor channels and compare their most-watched video with yours.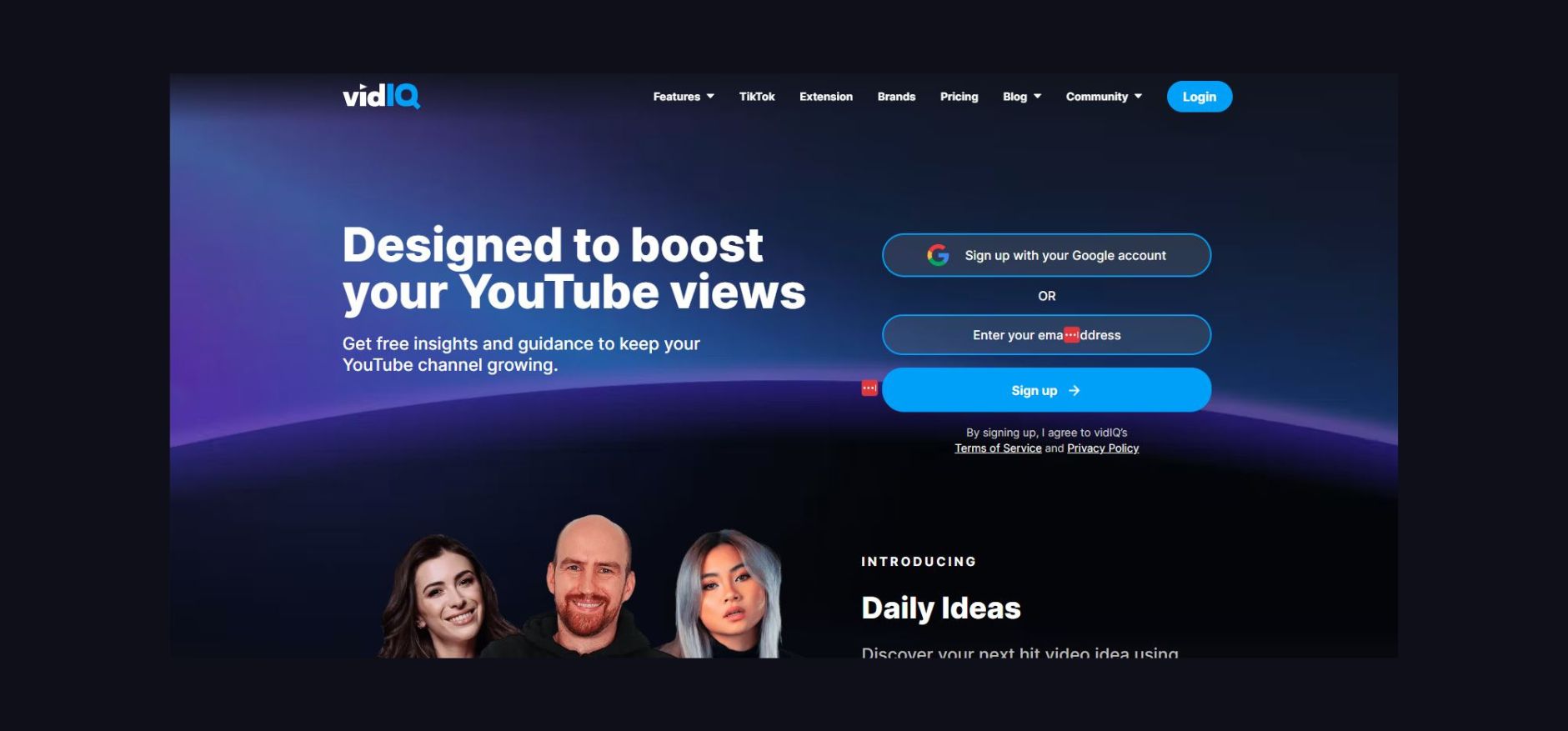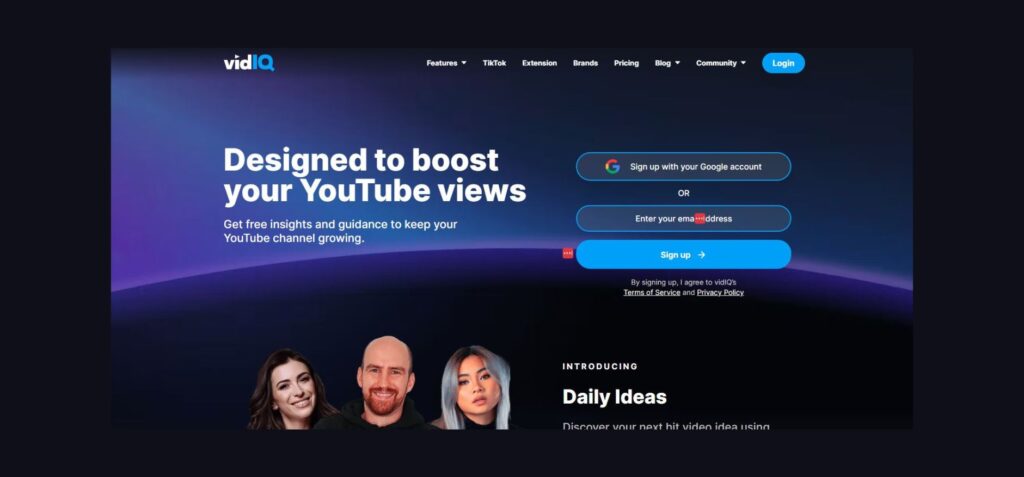 Now with your 24/7 audit on your plate, you can easily find about your performance. Even you can turn on email alerts to get notified about the trending keywords and topics. Further, to enhance your overreach you can also use the "Facebook Syndication" feature to share your video quickly to another platform.
YouTube Analytics
YouTube Analytics is the best toolkit if you are looking to find the strength and weaknesses of your channel. With the help of this tool, you can easily learn about your audience and what type of content grabs their attention the most. Further, you can check the essential insights for growing your YouTube presence.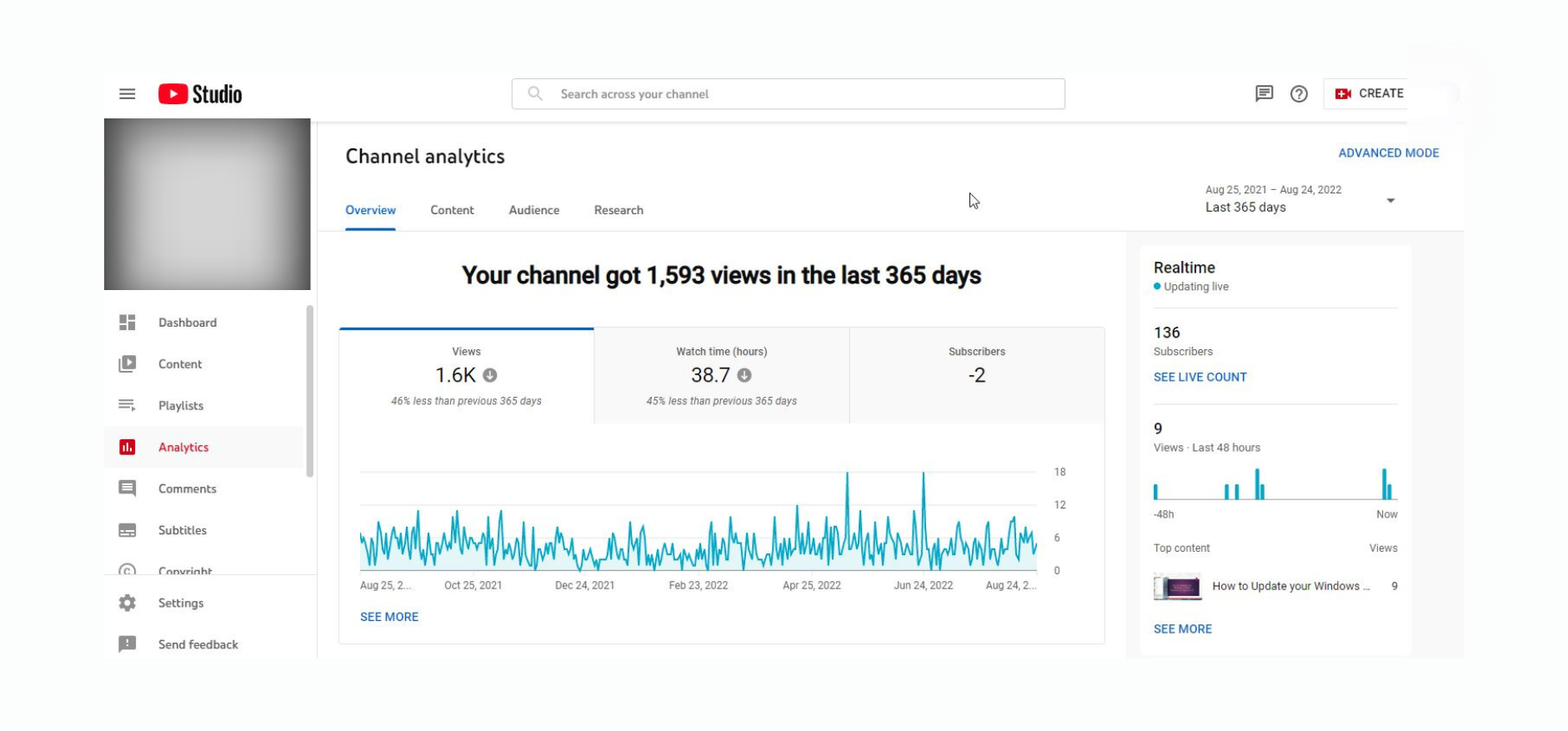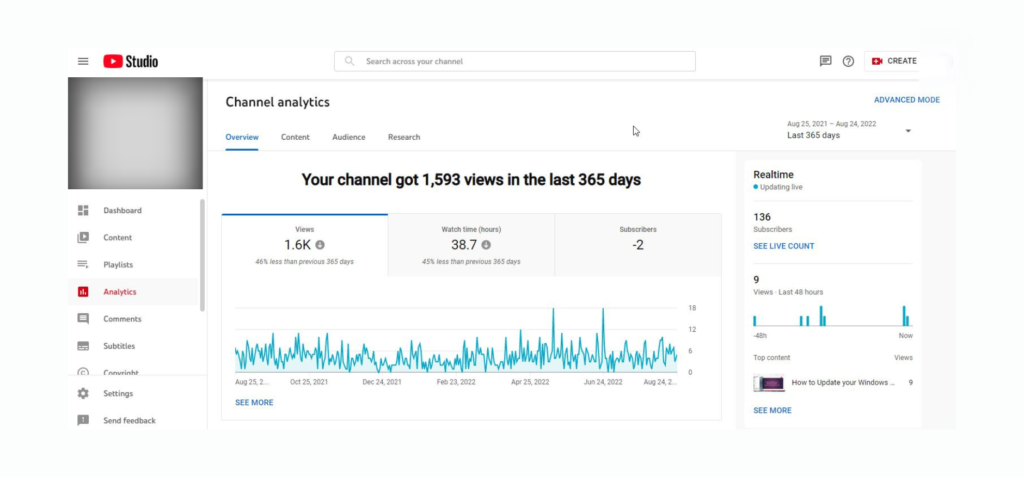 As everyone knows, that longer videos consider as the best videos and the YouTube algorithms also focused on the watch time. So, if your video match with the Realtime and Watch Time of YouTube algorithm then you'll receive more audience response.
Conclusion
In short, YouTube is the best platform for promoting your video content and receiving a huge response. However, the YouTube algorithm works slightly differently than the Google algorithm. So, you can get help from the toolkits to enhance your percentage view, view duration, and audience retention to get visible in the search result.